Changed by Ivan Andrews on 13/04/2017 13:03
The 2017 edition of the renowned Cruising Almanac!
Under the editorship of John Calver, this Almanac is the reference for serious cruising in NW Europe. It covers the area from the Shetlands in the north round the coasts and islands of Great Britain and Ireland; on the continent, from Bergen into the approaches to the Baltic and round the coast to Gibraltar. Its main aim is to help us to make enjoyable passages and to get us safely in and out of harbours and anchorages. The expertise of Imray is evident in the full colour, detailed chartlets which accompany most entries. Passage notes, easily identified by their pale blue background colour, are incorporated in the main text. We aim to avoid unhelpful clutter so making it easy to read. In its A4 format, it is the practical almanac.  Tide tables for 47 standard ports are included – published in a separate booklet for easier reference. Full tidal details for secondary ports are included in the main almanac.
It is compiled by CA members from first- hand experience of each area. All sections, both text and plans, have been checked and revised throughout the Almanac  to reflect the changing cruising scene. Members' reports form an important contribution to the Almanac, and maintain the tradition of mutual help, so much a core value of the Cruising Association. Updating of the Almanac continues throughout the year as can be seen from the Corrections, which are published every two months and can be freely downloaded from the CA website. Visit www.theca.org.uk/almanac/corrections
All this and much more go into the production of a new edition. The unbeatable cooperation of the talents of cruising sailors with Imray's publishing skills is unbeatable. The Almanac's authority grows with every year that passes.
It is the practical almanac and we hope you find it to be a good read.
Recommended retail price £37.50, price to members £25, non-members £30, postage extra £10. Also available at Boat Shows and most Section meetings.
PLEASE NOTE: The cost of postage for the Almanac and Tide tables is £10 for UK shipping, because the weight is 2kg. If you are coming to CA House, attending a CA meeting or visiting a boat show, please arrange to pick up a copy there. (International shipping costs will vary).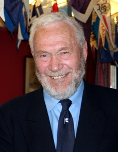 I commend it to cruisers and wish you all the joy of the seas I have had the good fortune to experience.

Sir Robin Knox-Johnston
CA Patron