The CA has negotiated agreements with various sailing schools for them to become Training Partners.  Members who live in the UK can benefit from discounted training courses and discounts of up to 20% have been negotiated.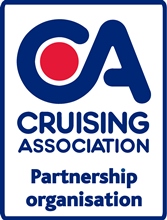 Our current training partners are:
You can read information about each training partner below.
First Class Sailing
First Class Sailing runs the full range of RYA shorebased courses at CA House. Classes are run in the evenings or at weekends or a combination of both.  Very much geared towards cruising, their instructors are often boat owners themselves and selected for their vast experience and tremendous enthusiasm for sailing and imparting their knowledge. They have a base in Shamrock Quay in Southampton and in Fambridge Yacht Haven in Essex, from where they run RYA practical courses. You can see their RYA Course Progression Plan here to help select the right course for you.

Reduced prices for CA Members on all shorebased courses at CA House are offered – up to 20%. Non-members joining the CA during a course (and paying by Direct Debit) will also receive the discount.
Dates for courses at Limehouse are shown on our Courses List.
Royal Harwich Yacht Club

We have also negotiated a discount with the Royal Harwich Sailing Club at Woolverstone in Suffolk, for CA members to receive discounts on theory and practical courses. Please see the RHYC website for full details. You can see the list of courses and cost to CA members.
No discount code is required by CA members booking a place on RHYC courses. Just call the RHYC office on 01473 780319 and say you are a CA member to book the at the disounted rate shown on their website.
Monkey's Fist Sailing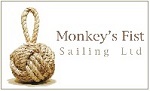 Monkey's Fist Sailing offer courses to people who wish to embrace the world of offshore sailing.  Their range of services can help sailors whether they are a seasoned sailor and would like some assistance before a big trip or they are just starting out in offshore sailing and would like to develop their sailing skills and confidence.
All activities are tailored to the customers' particular needs and within the constraints of their diaries. Courses can be arranged anywhere to suit your requirements. Call Rob Pickering on 07932 632112
Elite Sailing

Elite Sailing offer RYA sail and motor cruising training at Chatham on the Medway in Kent - less than 1 hour from central London.
RYA Theory courses in Kent are held aboard our historic Dutch Sailing Klipper 'Maaike Maria' at our marina base at Chatham on the Medway in Kent. 5 day and weekend courses also run from Chatham, Kent – less than 1 hour from central London. Discounts of 10 - 15% for CA members on most courses. Please see the Elite Sailing website for course dates.