CA Site Ring
You selected next in the CA sitering. A preview and link to that site are shown below. Alternatively, click here to go to the site ring directory.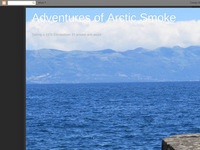 Adventures of Arctic Smoke
The site records key events and passages relating to Arctic Smoke a 1974 Elizabethan 33 that I bought in December 2011. At the time of writing this (September 2015) she is in Gran Canaria from where I plan to depart in November for the Cape Verde and then on to the Carribean where Jamaica and Cuba will be our targets before returning to the UK via the USA and Bermuda and the Azores.