'Options for Circumnavigators Arriving in Australia' and 'Using Google Earth Images for Marine Navigation' will be the two key talks at the Blue Water Section seminar on 12 January 2020.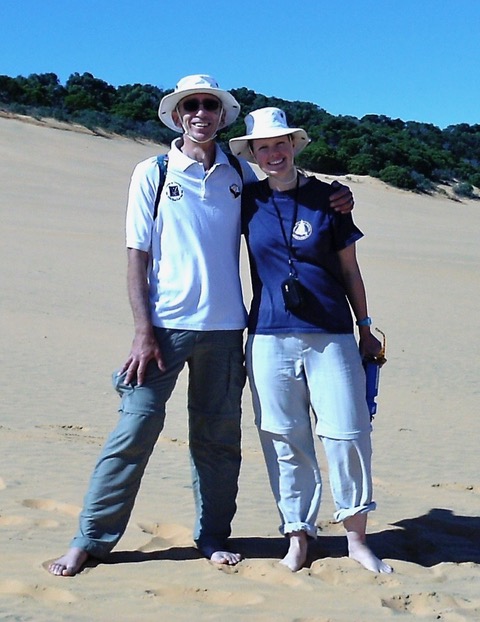 Both lectures will be given by CA Members, Australians Mike & Nicki Reynolds, who circumnavigated Australia in the 2000s, cruised SE Asia in 2012-2014 and then cruised from Australia to the UK in 2015-2016. Their 34' cutter Zen Again is currently lying in St Katharine Docks Marina.
Morning: Options for Circumnavigators Arriving in Australia:
Most cruisers approach Australia from the SW Pacific or New Zealand and they depart towards the Southern Indian Ocean or SE Asia. This talk will explore various options linking 'arrival to departure' in Australia via various magnificent cruising areas.
Afternoon: Using GoogleEarth Images for Marine Navigation
Google Earth Imagery can be a useful aid to navigation in inshore waters. In parts of the world where chart data is old, shifted or entirely absent this imagery comes into its own. Apps such as OpenCPN display KAP 'charts' created from Google Earth images. All will be revealed.
Date: Sunday 12 January 2020
Time: 10:30 - 15:45 (approx)
Venue: CA House
Cost: £25 for members, £30 for guests/non-members, tea & coffee and a buffet lunch are included
Booking: [Book online here]
Programme for the day:
10:30 Registration - Tea, Coffee & Biscuits available
11:00 Morning Presentation concluding approx. 12:30
13:00 Hot Buffet Lunch (Bar will be open)
14:15 Afternoon Presentation concluding approx 15:45
A flyer with above information is attached below.