European Inland Waterways
Welcome to the European Inland Waterways Section
There are almost 30,000 kilometres of rivers and canals in mainland Europe. Cruising Association (CA) members have been enjoying them safely for decades, using the wealth of free information and advice available through the CA's European Inland Waterways Section (EIWS) as well as the opportunity membership provides of networking with others travelling the European waterways 'in real time'.
The Section has its own separate European Inland Waterways Forum where members regularly exchange information or seek helpful advice on every conceivable topic related to inland waterway cruising.
The inland waterways of Europe are a great cruising area both for newcomers to boating and for seasoned sailors seeking more tranquil waters - and of course those taking a short cut to or from the Med. There are busy waterways and quiet ones, with great views in rural areas and opportunities to stay in the centre of historic towns and cities.
A new scheme introduced for the waterways of Amsterdam requires most boats transiting the city to purchase a vignette and, although a summary of the scheme is available in English, online applications can be completed in Dutch only. The CA's European Inland Waterways Section (EIWS) has helped decipher the application process with a 13-page guidance note Amsterdam vignette (PDF) explaining the fine details of the scheme and providing step-by-step translations of the numerous online pages to be navigated when ordering and paying for the vignette, available to members and non-members free of charge.
The Section currently publishes six full colour guides covering the inland waterways of France, Belgium, Germany and the Netherlands – all of which are free for members to download. They consist of a long-established 220-page guide to Cruising the Inland Waterways of France and Belgium; a 256-page guide to 50 Great Inland Cruising Routes in The Netherlands; a 66-page guide to Through the Netherlands via the Standing Mast Routes, a 20-page guide to The German Rhine, a 52-page guide on Cruising the River Moselle/Mosel and a 136-page guide Through France via the Inland Waterways.
Additionally, new and updated for 2023, are seventeen guides to the French inland waterways covering the Canal du Centre; Canal du Loing and Canal de Briare; Canal entre Champagne et Bourgogne; Canal Latéral à la Loire; Canal Latéral à la Marne; the River Marne; the Upper Moselle; Canal du Rhône au Rhin; Canal du Rhône au Rhin (Nord) and Canal de Colmar; Canal de la Marne au Rhin (Est); Canal de la Marne au Rhin (Ouest); Petite Saône; Canal de la Sarre and River Saar; Canal de l'Aisne à la Marne; Canal de l'Oise à l'Aisne, Canal Latéral à l'Aisne and River Aisne and Canal de la Sambre à l'Oise and River Sambre.
All guides are in full colour and are regularly updated and incorporate numerous hyperlinks to a wealth of additional information. CA members benefit additionally from hyperlinks to the CA's highly successful app, CAptain's Mate, to obtain the most up to date information on mooring locations and navigation restrictions as it is posted.
Non-members may also purchase the guides - either in downloadable PDF form from the CA's digital store Shopify or in print form from the print-on-demand publishers Lulu. For further details of all the guides see the CA Shop.
In addition to the invaluable and up to date information these guides provide, purchasers of all the PDF versions and selected printed versions who wish to join the CA online can benefit from a 25% discount offer on their first year's membership subscription! You'll find details of this offer in every guide from which the discount is applicable.
Meanwhile, click on this link for a free 'taster' of the Cruising the Inland Waterways of France and Belgium guide (which includes moorings and other details of the Canal du Centre).
Further member benefits
Underlying this comprehensive suite of publications are several further member benefits. A range of free Information Sheets can be downloaded, including Sources of Information on the European Inland Waterways; Summary of Maps and Guides for the French Waterways; VHF and ATIS (Automatic Traffic Information System); Tips for Cruising the French Inland Waterways; Winterisation Tips; The CEVNI Rules; Using the ANWB Waterkaarten Nederlands and Information Sources for Inland Cruising In the Netherlands.
The CAptain's Mate app not only links with all the Section publications so that members can post updates as they travel throughout the European inland waterways, but also incorporates a Find My Friend feature to locate and contact fellow members in one's cruising area. It also contains details of possible Layup locations on the European inland waterways, an invaluable service when seeking places to leave a boat safely to return home for family commitments or for the winter months. Currently there are around 80 locations in Belgium, France, Germany and the Netherlands where boats may be left both in and out of the water.
Members are kept in touch with Section affairs by the dispatch of occasional newsletters as well as through announcements on the forum and the Section arranges an Annual Seminar and Lunch at CA House in London, usually in November, where both new and old members can meet to exchange information and advice, pass on experience of cruising the inland waterways and generally socialise with like-minded cruisers.
Download the EIWS flyer
for a summary of the benefits of joining the CA's European Inland Waterways Section.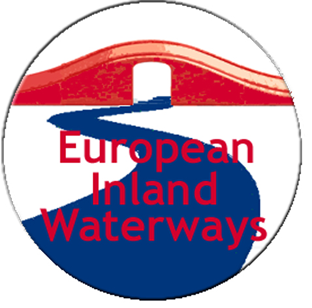 Forthcoming Events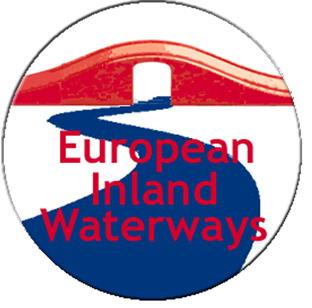 European Inland Waterways Section Seminar
Date: 02/03/2024
Whether you are new to the inland waterways or are cruising these delightful waters regularly, our one-day seminar will provide a wealth of information to help you make the most of your time...
Read more
Cruising Sections
Baltic
Biscay
Blue Water
Celtic
Channel
European Inland Waterways
Mediterranean
North Sea
Local / UK Sections
Antipodean
CA London
Essex
Kent
Solent
South West
Suffolk
Thames Valley
Wessex