Welcome to the Biscay Section
The Biscay Section is a growing community of cruising sailors who sail or plan to sail in the area of Biscay. They help each other by exchanging information and sharing our experiences.
The Biscay Area
The Biscay section covers the waters from Portsall, the North of the Chenal du Four, to Gibraltar; an area that includes some of the most stunning cruising grounds in Europe and is easily accessible to UK-based boat owners. There are beautiful and tranquil islands, rivers, access to a substantial network of inland waterways and some of the best food in Europe thanks to French and North Spanish cuisine.
Where We Meet
During the non-sailing season, cruising forums are organised at CA House; Biscay Day is held on the last Sunday of the London Boat Show. The talks and presentations given at the forums allow members to share their experiences and are also valuable sources of information for those who are preparing to cruise in the region. During the summer, rallies and other social events are organised.
Being part of our Section
Members of the section receive e-newsletters and section pages on the members' website are updated when new information is added, or new cruising reports have been posted. We also provide background information to cruising in the area. While away cruising, many of the section's members use BiscayNet to ask questions and exchange information. For those who prefer to do so, all emails posted here may be read at a later date. The experiences of Biscay Section members provide a wealth of information for the benefit of others.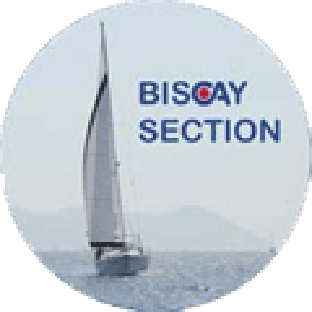 To find out about Biscay sailing please watch the video below.

Forthcoming Events
There are no forthcoming events currently scheduled. From the autumn through to the spring, most Local Sections hold talks and social gatherings at local sailing clubs, pubs or other venues. Our Crusing Sections hold specialist seminars and talks at CA House during this period as well as some rallies and cruises in company during the summer sailing season.
Cruising Sections
Baltic
Biscay
Blue Water
Celtic
Channel
European Inland Waterways
Mediterranean
North Sea
Local / UK Sections
Antipodean
CA London
East Midlands
Essex
Kent
Solent
South West
Suffolk
Thames Valley
Wessex
West Midlands