Welcome to the Biscay Section
The Biscay Section is a growing community of cruising sailors who sail or plan to sail in the area of Biscay. They help each other by exchanging information and sharing our experiences.
The Biscay Area
The Biscay section covers the waters from Ushant to Gibraltar; an area that includes some of the most stunning cruising grounds in Europe and is easily accessible to UK-based boat owners. The varied and splendid scenery of the Atlantic coasts of France, Spain and Portugal are a delight – there are rivers and islands to explore as well as the renowned Rias, and the opportunity to moor in the centre of historic cities. The cuisines of this area are among the best in Europe.
Where We Meet
Each year we host two seminars in the non-cruising season which are normally held at CA House, Limehouse, London, during which members can share their experiences; they are valuable sources of information for those who are preparing to cruise in our region. We may have to modify these arrangements to enable electronic attendance. In 2021, while it was not possible for members to cruise in Biscay Waters, we held a series of informal Zoom meetings where information was exchanged regarding restrictions in France and Iberia.
Being part of our Section
There are two Boat-Watch schemes linked to the Section both for ports on the River Vilaine. We also keep in touch during the sailing season using BiscayNet to share recent information, help each other in times of need, or to make social arrangements.
Members of the section receive e-newsletters and section pages on the members' website are updated when new information is added, or new cruising reports have been posted. We also provide background information to cruising in the area. While away cruising, many of the section's members use the BiscayNet forum to ask questions and exchange information. The experiences of Biscay Section members provide a wealth of information for the benefit of others.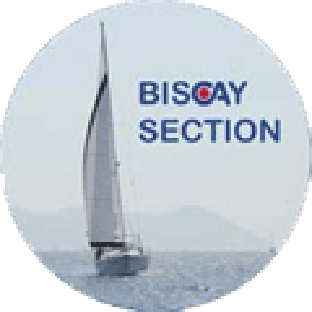 Cruising Sections
Baltic
Biscay
Blue Water
Celtic
Channel
European Inland Waterways
Mediterranean
North Sea
Local / UK Sections
Antipodean
CA London
Essex
Kent
Solent
South West
Suffolk
Thames Valley
Wessex