Welcome to the Kent Section
The Cruising Association Kent Section arranges a series of winter webinars which will be held on Zoom for the foreseeable future, we are in the process of organising speakers. It is hoped that these will be held on the second Thursday of the month from October to March inclusive beginning at 19.00. Kent Section members are also welcome to attend Suffolk and Essex Section rallies as part of the East Coast activities of the CA.
Where We Meet
Our winter evening talks take place on the 2nd Thursday of each month at the Dog & Bear Hotel, The Square, Lenham, Kent ME17 2PG. Meetings begin at 7pm for those that would like to eating with talks beginning at 8pm.
It helps to know the numbers attending but don't let that stop you coming and please bring a friend. A quick email to the section secretary will help.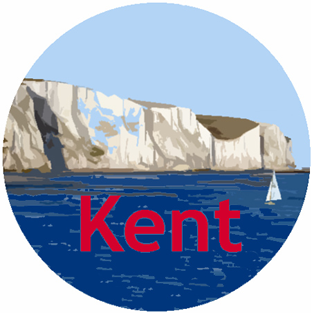 Forthcoming Events
There are no forthcoming events currently scheduled. From the autumn through to the spring, most Local Sections hold talks and social gatherings at local sailing clubs, pubs or other venues. Our Crusing Sections hold specialist seminars and talks at CA House during this period as well as some rallies and cruises in company during the summer sailing season.
Cruising Sections
Baltic
Biscay
Blue Water
Celtic
Channel
European Inland Waterways
Mediterranean
North Sea
Local / UK Sections
Antipodean
CA London
East Midlands
Essex
Kent
Solent
South West
Suffolk
Thames Valley
Wessex
West Midlands