Introduction
The Regulatory & Technical Services group (RATS) has been researching options which might help cruising sailors extend their cruising in Europe following the UK's departure from the EU.
Schengen 90 days
The UK has left the EU and UK citizens who do not have rights by virtue of family connections or otherwise, have no rights to visit European countries for longer than 90 days in any rolling 180 day period.
Details of the Schengen 90 day visa calculator can be found on the European Commission Short-stay Visa Calculator.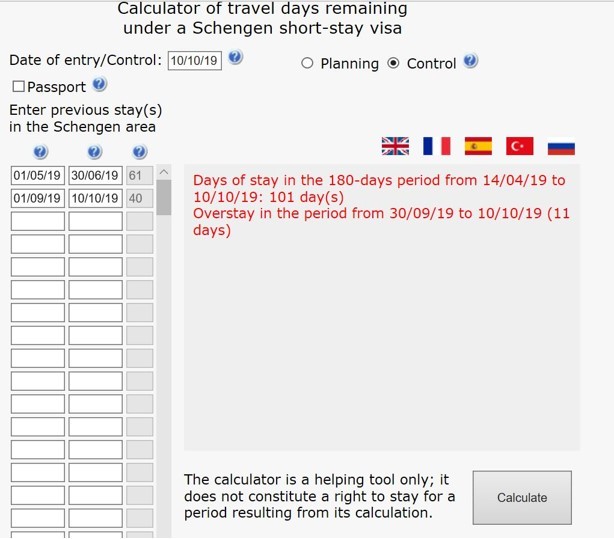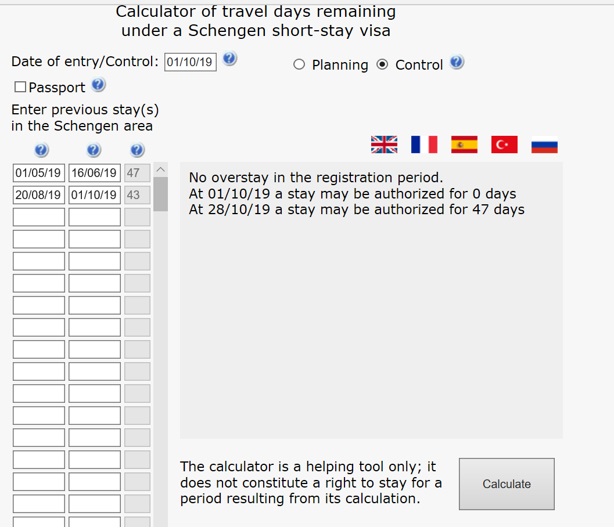 Other third country nationals (that is non-EU citizens) have reported significant fines and/or bans on re-entry to the EU for exceeding the 90 day period. Offenders' passports have been stamped. We should expect the Schengen border authorities will pay increased attention to small boat movements as well as increased scrutiny and checking of arrival and departure dates at ports and airports.
Details of arrangements for immigration and customs clearance when arriving or departing from EU countries can be found on the Departure and Arrival in UK and EU page available to CA members.
The CA campaign
The CA is campaigning to get the 90 day period extended. Further details can be found in our CAmpaign news.
What are the options for the future?
Unless the UK and the EU agree a change in the Schengen arrangement, cruisers wishing to spend more than 90 days in any 180 day period in the EU will have to make additional arrangements in terms of extended visas or residency permits which:
are issued by national governments and hence conditions and procedures may vary;
are valid only for one country and do not confer any right to travel freely in other EU countries;
are reported to be independent of the 90 day limit and hence our current understanding is that time spent in a country where an extended visa or residency permit has been obtained does not use up the 90 day allowance in the other countries in the Schengen Area; there may be evidential difficulties in proving time spent in a country under a Visa or Residency – good record keeping will be essential;
will generally require evidence that you will not be a drain on the resources of the host country, i.e. you have a place to live, have the financial means to support yourself and have adequate medical insurance;
extended visas must generally be applied for in the UK before departure and can take a number of weeks to obtain; NB: the standard Schengen 90 day EU wide visa cannot generally be extended whilst travelling;
Residency permits procedures are generally completed in the country of choice (normally after an initial application for a Visa in the home country).
The links in our member area give our best understanding of the conditions and procedures for obtaining either an extended visa or a residency permit for the main cruising countries in the EU. We will add feedback and experience from members as it becomes available.
Information on Procedures and Conditions for obtaining Country specific Visas
RATS has been researching and providing information on those countries where either there is already a significant concentration of cruising activity or where an extended visa arrangement could enable cruisers to establish a base from which to explore neighbouring countries within the limits of the 90/180 day rule. In future we may also consider the visa and other requirements for non EU countries (eg North Africa) which may possibly provide a base from which to explore EU countries within the 90/180 day limit.
Country specific information
Notes on the Transition Period
During the transition period (which currently is set to expire after 31 December 2020) UK citizens have been granted the full rights of EU citizens. This means that we can exercise our right of Freedom of Movement to travel or live in any EU country. Many EU countries have indicated that where a UK citizen has established a legal right to be resident in their country prior to the end of transition then they will be allowed to retain those rights subject to a process which reflects the way the UK treats EU citizens present in the UK.
Many EU counties also require citizens of another EU country to register their presence as guests in order to be considered as legally resident; however in general this process is less demanding than trying to obtain an extended visa or residency permit as a non EU citizen. Hence despite the restrictions due to the Covid-19 pandemic, members may wish to try to register as resident in an EU country before the end of the transition period.
However whilst obtaining Residency permission prior to the end of transition is still potentially practical there are legal and tax implications and getting profressional advice is strongly recommended.
In addition Residency rights may be cancelled if specific conditions regarding time spent physically in the country are not met, these conditions may make Residency impractical or undesirable for the cruising sailor.
RATS would appreciate any further practical experience or feedback on any of the above which should be sent to RATS@theca.org.uk.
---
Disclaimer
Any advice has been prepared by the Cruising Association, its members and others and they and it have tried to ensure that the contents are accurate. However, the Cruising Association, its employees, contributors and relevant members shall not be liable for any loss, damage or inconvenience of any kind howsoever arising in connection with the use of such advice, save to the extent required by applicable law.