Welcome to the Baltic Section
Baltic Section was formed in 2000 following the Baltic Millennium Rally and now has an international membership of over 1000. Attracted by the area's reputation for scenic beauty and cultural interest, each year many new skippers and crews set off for the first time whilst others overwinter and possibly stay for several years. Most turn to the CA's Baltic Section for information and advice.
Baltic Section's "Empire"
Baltic Section looks after the interests of members sailing in the ten countries bordering the Baltic Sea – Germany, Denmark, Norway, Sweden, Finland, Russia, Estonia, Latvia, Lithuania and Poland. Iceland, the Faroe Islands and Greenland are also in our area of responsibility.
Where We Meet
During the winter and under normal circumstances the Section provides a series of meetings and social events at CA House in London. With the uncertainties due to the Covid-19 pandemic, alternative arrangements may have to be made. For details of planned dates please see overleaf and monitor the Baltic Newsletter from September onwards.
Being part of our Section
Members have access to a wealth of information which the Section has accumulated and, through research and regular visits together with the support of a network of over 30 local representatives, are kept informed about new legislation, changes to harbours, new publications, discounts available and much more. Baltic Section provides Cruising Guides for all the countries and Cruising Information documents on a range of topics necessary for visitors. Information is available through the Section's Baltic Newsletter, the website and the forum BalticNet. In normal times, members meet and make friends at rallies in the Baltic and meetings and social events in UK.
The Section represents CA and UK on the Baltic Sea Cruising Network whose members are the major yachting organisations of the countries in the region. Associations have also been formed with many of these organisations enabling Baltic Section members access to some private club facilities otherwise not available to the cruising yachtsman.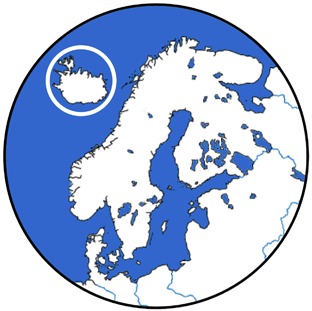 Forthcoming Events
There are no forthcoming events currently scheduled. From the autumn through to the spring, most Local Sections hold talks and social gatherings at local sailing clubs, pubs or other venues. Our Cruising Sections hold specialist seminars and talks at CA House during this period as well as some rallies and cruises in company during the summer sailing season.
Cruising Sections
Baltic
Biscay
Blue Water
Celtic
Channel
European Inland Waterways
Mediterranean
North Sea
Local / UK Sections
Antipodean
CA London
East Midlands
Essex
Kent
Solent
South West
Suffolk
Thames Valley
Wessex
West Midlands