Welcome to the Wessex Section
Welcome to the Wessex Section. The Wessex Section is fortunate to cover the extremely beautiful coastline stretching from Christchurch Bay to Portland Bill. Our seafarers' gateways to the Anglo Saxon Kingdom of Wessex offer the opportunity to explore and relax.
Christchurch, at the confluence of the rivers Stour and Avon, has a quiet bustle of activity in summer with a very relaxing feel to it.
Poole, the second largest natural harbour in the world,is a busy commercial port with cross channel ferry services, and is the home of the R.N.L.I. with its very impressive Training College. Yet it still offers peaceful anchorages as well as yacht club and marina facilities. From the harbour the River Frome gives access to Wareham, an ancient town settled by the Vikings and the Romans at the foot of the Purbeck hills. In fine weather there are anchorages at Worbarrow Bay and Lulworth Cove.
Weymouth is a working harbour, supporting fishing and pleasure boats.
Portland, a deep water commercial port and home of the National Sailing Academy, hosted the 2012 Sailing Olympics and Paralympics. A bus ride to Portland Bill provides a spectacular view of Chesil Beach stretching 18 miles westward to West Bay; this is also the safest way to witness the power of the sea where the tidal streams converge and crash into the underwater cliffs creating the maelstrom of Portland Race.
So we are blessed with a varied and beautiful coastline and hinterland, with lots to see and do whether you visit our harbours as passage ports of call or as cruise destinations.
The Section aims to serve members keeping their boats in one of the harbours mentioned above, as well as those living locally but based and cruising abroad.
Where We Meet
All members are very welcome to attend meetings - 19.30 start - which are held at The Lilliput Sailing Club, 200A Sandbanks Rd, Poole, BH14 8HA. The programme of events can be seen below.
The bar opens at 6pm and the talks start at 7.30pm. There is adequate parking and guests are welcome.
Despite the uncertainty about whether it will be prudent to run meetings inside for the foreseeable future, we are planning to go ahead with a programme starting in October. But, and it's a big but, we are also preparing to cancel. If we do go ahead, we shall almost certainly be departing from previous practice by setting a limit on numbers, to achieve a degree of social distancing, and this will require pre-booking via the website.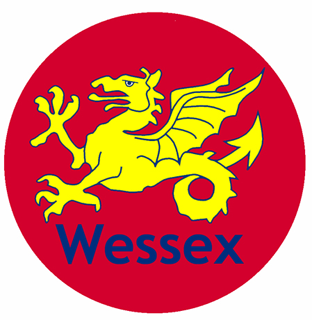 Cruising Sections
Baltic
Biscay
Blue Water
Celtic
Channel
European Inland Waterways
Mediterranean
North Sea
Local / UK Sections
Antipodean
CA London
East Midlands
Essex
Kent
Solent
South West
Suffolk
Thames Valley
Wessex
West Midlands