We have five en-suite cabins available exclusively to CA members and their guests. They're great value for visits to London, whether to spend a couple of days cruise planning in the library, attending a CA function, or just visiting London for business or leisure. Cost is just £54 single, and £69 for two.
There are four double rooms and one twin, all with en-suite wet rooms. Included are tea and coffee making facilities, with continental breakfast. We also have a specially-negotiated 10% discount for a cooked breakfast at a local café.
Members are also free to use a small sitting room with television and microwave oven on the first floor.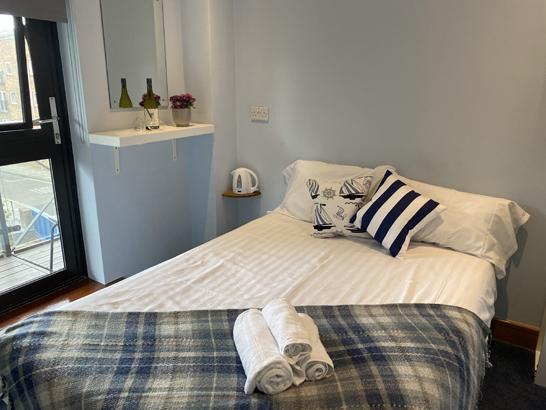 Take a 3D tour of one of our cabins
CA House is located outside of the congestion zone and offers free parking on a first come, first served, basis.
If you need alternative accommodation close to CA House, we have an exclusive discounts secured with other hotels nearby.