CA House is on the banks of the Thames overlooking Limehouse Basin Marina. It's 10 minutes from the Tower of London or Canary Wharf, 15 minutes from City Airport or the M11, 30 minutes from Central London; easily reached by car, public transport or boat.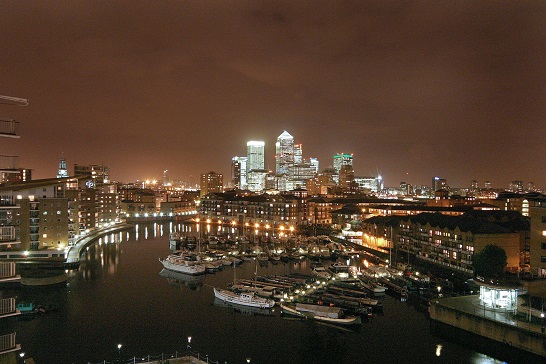 Library and Information Centre
Our world-renowned library has over 10,000 books, charts and pilot guides, simply the most comprehensive source of cruising information available.
Discover the library and info centre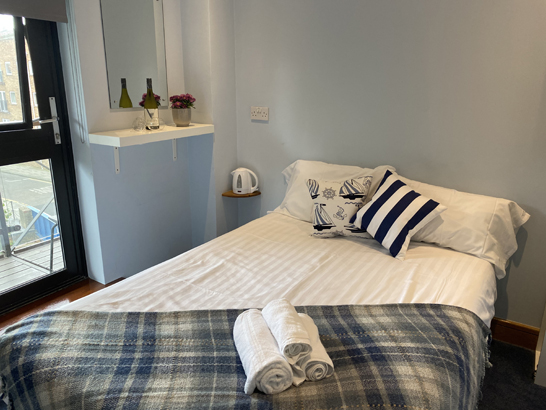 Cabin Accommodation
We have five ensuite cabins available to CA members and their guests. They're great value for visits to London at just £54 for a single, and £69 for two people.
There are four double rooms and one twin. With tea and coffee-making facilities, you can help yourself to a continental breakfast, or enjoy a 10% discount at a local café.
Read more
Restaurant and Bar
Our restaurant and bar, open to members and visiting yachtsmen and for events – is a welcoming venue where you can enjoy hot or cold drinks, supper or a celebratory dinner. Our catering team can tailor a menu to suit you.
Opening times:
Monday - Friday 1730 - 2300
Saturday and Sunday 1200 - 2300
Discover the restaurant and bar
Room Hire
Meeting rooms are available for seminars, conferences, club functions, private parties and social events. Facilities, bar and catering are tailored to your individual booking.
We have all the equipment needed including projectors, flip charts, and a large screen with laptop adaptors.
Read more
Rooms available:
Large function room including dance floor
accommodating up to 100
Half function room
accommodating up to 60 with layout options for smaller numbers in classroom, boardroom or U-shaped style
Council room
boardroom accommodating up to 15
Information for visitors to CA House
Whilst the Government has retracted all previous restrictions relating to Covid-19, the Cruising Association recommends that all guests continue to use the hand sanitiser provided on entry and egress to the building. Guests are welcome to continue wearing facemasks if they wish, particularly if the area they are in is busy.
Regular cleaning will continue for your safety and increased ventilation will remain throughout the building to help prevent the spread of infection.
Anyone who suspects they may have Covid-19 or is exhibiting symptoms are asked not to attend CA House. If this impacts a cabin booking or room hire, please contact Jeremy Batch on 020 7537 2828 or reception@theca.org.uk.