Welcome to the South West Section
Welcome to the CA's South West Section which covers from Portland Bill to the Isles of Scilly and then along the north coasts of Cornwall, Devon and Somerset to Bristol. It is a stunning area offering unspoilt estuaries, rivers and creeks with tranquil anchorages and some challenging offshore passages.
With more than 400 miles of stunning and varied coastline it's no surprise the south west is the destination of choice of so many CA members. The area is steeped in nautical history, myths and legends and whether you seek quiet, peaceful, scenic anchorages or are setting off on an epic ocean voyage the south west has it all.
Many members of the South West Section live locally but even more live elsewhere and keep their boats in the south west or cruise these popular waters.
Podcasts
We produce a series of Podcasts covering a variety of topics such as port guides, news items, interview with personalities and fascinating projects. They can be listened to online or downloaded and played in the car, on the boat or at home. The podcasts are being added to all the time and will grow into a library of audio information.
This podcast is the first of a growing library of podcasts covering ports, harbours and anchorages in the South West.
Please note that different browsers will display the audio controls for this podcast differently and some will not include the download button on the audio controls. An additional download facility is therefore provided - simply click on the CA podcast icon, to the right of the podcast, below. If your browser then prompts for what action to take, select 'Save File'. If you are using Safari on Mac, you will need to click CTRL + left click on the podcast icon, then select 'Download Linked File'.
Soundings South West, April 2020: Queen's Harbour Master Plymouth. An interview with the QHM Plymouth whose job it is to bring harmony to all the varied users from nuclear submarines to surfboarders and how he juggles the sometimes conflicting demands of all those water users
Your browser does not support the audio element.
(10MB)
Soundings South West, April 2020: Mayflower Autonomous Ship 22 April 2020: A five minute taster (the full broadcast is available to members) highlighting the key elements of the design and building of an autonomous ship
Your browser does not support the audio element.
(4.6MB)
Soundings South West, April 2020: A selection of topical interviews, although recorded remotely during the Covid-19 lockdown not all about Covid-19, including hints and tips from members and staff on boating activities
Your browser does not support the audio element.
(24MB)
Interview with Mitch Tonks: award winning chef, restaurateur, food writer, keen sailor and CA member
Your browser does not support the audio element.
(33MB)
Dartmouth and the River Dart
Your browser does not support the audio element.
(30MB)
Meetings and Events
Many members of the SW Section actually live outside the SW but sail or keep their boats locally. We actually have a number of members who live overseas. However, despite the huge geographic spread, we organise a series of events and meetings so that members who have perhaps only met on SW Net can actually get together and share a drink, a meal and a yarn in person.
Regular meetings are held at the Royal Torbay Yacht Club in Torquay where talks and presentations are usually followed by a meal in the club's restaurant. It provides an excellent opportunity for members to meet and chat.
We are planning to hold meetings in other parts of the SW such as Falmouth and Bristol.
SWNet
Wherever you sail you can be sure that a CA member has been there and knows the ropes. One of the joys of CA membership is the willingness of fellow members to share their experiences and knowledge. That's why we have launched SW Net – an online forum putting you in direct contact with every member of the SW Section. "What's the best tidal strategy for going to the Scillies?", "What's the best protected anchorage in The Dart?", "Can anyone recommend a good, reliable engineer in Plymouth?" – whatever your request an entry on SWNet will bring virtually instant replies from fellow members.
Forthcoming Events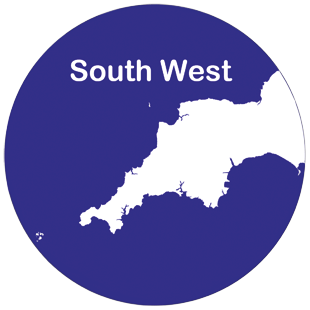 Saving Lives at Sea - Mark Criddle RNLI
Date: 09/09/2021
Mark is the RNLI's most decorated coxswain and has been on many dramatic and successful rescues. If you've seen 'Saving Lives at Sea' you'll have an idea of what's...
Read more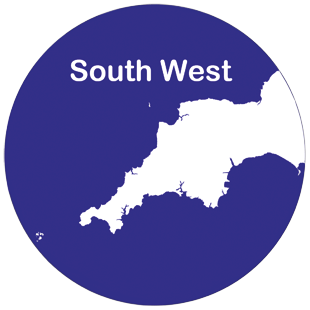 Sail trim for cruisers: Chris Jeckells, MD Jeckells the Sailmakers
Date: 14/10/2021
Chris is the fourth generation of this family-run leading sailmaker. It all started back in 18** when his great, great, grandfather discovered he was a better sailor than...
Read more
Cruising Sections
Baltic
Biscay
Blue Water
Celtic
Channel
European Inland Waterways
Mediterranean
North Sea
Local / UK Sections
Antipodean
CA London
East Midlands
Essex
Kent
Solent
South West
Suffolk
Thames Valley
Wessex
West Midlands