Welcome to the Suffolk Section
The Suffolk Section exists to bring together CA members who sail in Suffolk waters from time to time, who keep their boats in Suffolk or just have an interest in the region. Not all are able to attend meetings, but enjoy keeping in touch. It is a social section with a programme based around monthly meetings over the winter period when talks are arranged.
The Suffolk Area
Home waters begin in the south with the River Stour, beloved of the painters Constable and Gainsborough. The River Orwell offers good sailing in beautiful surroundings and flows past the yachting village of Pin Mill made famous by authors Arthur Ransome and Maurice Griffiths, among others. An easy day's sail north lies the River Deben, considered by many to be the loveliest of the Suffolk (and English) rivers, although the River Ore/Alde has an appeal of its own as it flows for 11 miles past Orford and the wild shingle of Orfordness. Further north are the ports of Southwold and Lowestoft. The area is relatively un-commercialised and it is easy to find a quiet anchorage away from the crowds - even in the height of summer.
Where We Meet
Meetings are held jointly with the Royal Harwich Yacht Club at their Woolverstone clubhouse on the banks of the River Orwell. They usually meet on a Friday or Saturday evening, as well as running day time events on Thursdays. There is time to socialise and for an optional meal before the main event. One highlight of each year is the rally held over the early May Bank Holiday weekend, at the RHYC marina. Members of the Essex and Kent Sections and further afield usually join in.
There is also a daytime visit arranged to places such as the Harwich VTS centre or Chatham boatyard.
The CA has negotiated a discount from the cost of many training courses run by the Royal Harwich Yacht Club. You can see the details of all courses run by RHYC here.
Being part of our Section
CA members have access to a wide range of RYA courses, based at the RHYC, ashore and afloat. Members of the section receive a regular newsletter giving details of coming events, local Notices to Mariners and other items of interest. If you live, or keep a boat locally, or are just interested in the area, stay in touch with the activities of the section and join the meetings from time to time. Please contact CA House or one of the section secretaries to register your interest or if you have any queries.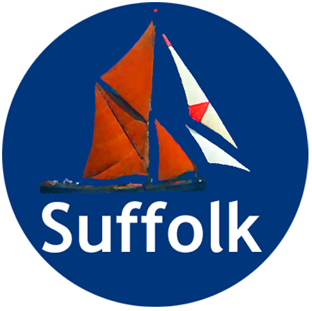 Cruising Sections
Baltic
Biscay
Blue Water
Celtic
Channel
European Inland Waterways
Mediterranean
North Sea
Local / UK Sections
Antipodean
CA London
East Midlands
Essex
Kent
Solent
South West
Suffolk
Thames Valley
Wessex
West Midlands