Welcome to the Essex Section
The Essex Section provides an opportunity for CA members to meet each other and share our love of cruising. We have several hundred members and hold a fascinating winter programme of talks and enjoy monthly mid-week waterside lunches. Guests and potential members are welcome to all our events. Many of our members spend the summer cruising in other sailing grounds and we encourage them to come and share their experiences. We would love to encourage more families and younger people into sailing.
Where We Meet
The Blackwater Sailing Club provides a tranquil and pleasant backdrop for our varied and informative winter social & talks. Members and guests come along to share a tasty homemade supper, catch up on cruising news and hear talks from knowledgeable speakers on a variety of topics. The evening starts at 7pm with dinner followed by a talk and we usually finish about 10pm. There is plenty of parking and a cash bar is open. This year's talks include several events intended to give less experienced sailors the confidence to cruise further afield.
Our meetings are held in the main function room of the Club which is on the first floor and has superb views over the river.
We also intend to hold summer events on the water. Previously we have cruised in company with our east coast neighbours the Suffolk and Kent Sections to Zeeland, travelled up the River Thames to CA House at Limehouse and sailed across the estuary to the Medway.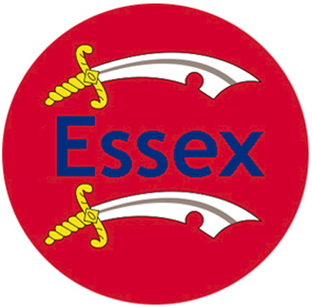 Forthcoming Events
There are no forthcoming events currently scheduled. From the autumn through to the spring, most Local Sections hold talks and social gatherings at local sailing clubs, pubs or other venues. Our Cruising Sections hold specialist seminars and talks at CA House during this period as well as some rallies and cruises in company during the summer sailing season.
Cruising Sections
Baltic
Biscay
Blue Water
Celtic
Channel
European Inland Waterways
Mediterranean
North Sea
Local / UK Sections
Antipodean
CA London
East Midlands
Essex
Kent
Solent
South West
Suffolk
Thames Valley
Wessex
West Midlands