In 2020, Covid-19 meant a very short season for many. Lovely as the Ionian islands are, they get very crowded these days, with boats cluttering every harbour and anchorage. Mick's and Susan's intention had always been to head east into the Aegean, and the week spent sailing through the Gulf of Corinth was wonderful and not long enough. With the Corinth Canal now closed indefinitely, there is perhaps no better time to explore this much-neglected cruising ground, which will be the focus of the talk.
This year, Mick is exploring the western Aegean and will be happy to discuss the experiences of applying for a Transit Log, necessary if you want to hop over to Turkey or Albania, and also a Biometric Residence (180-day) permit (jury still out on that one!) after the main talk.
Date: Wednesday 6 October, 2021
Time: 19:00
Place: CA House or, for the webinar broadcast via Zoom, your own home or boat
Booking (to attend at CA House): To book places on any lecture, and to indicate whether you'll be ordering food, click on [Book Events Online]. Please pay in advance on the website, or by contactless on the door. Any problems with the booking system, call or email Jeremy on 020 7537 2828/reception@theca.org.uk.
Tickets (to attend at CA House): Members £4, non-members £7. Season tickets available to Members at £24.
Booking (to join the webinar via Zoom): The webinar broadcast is open to members, including Crewing Service members, only. You will need to login to see the details below.
If you would like to join the webinar broadcast, please register via Zoom here.. There will be no charge for viewing online.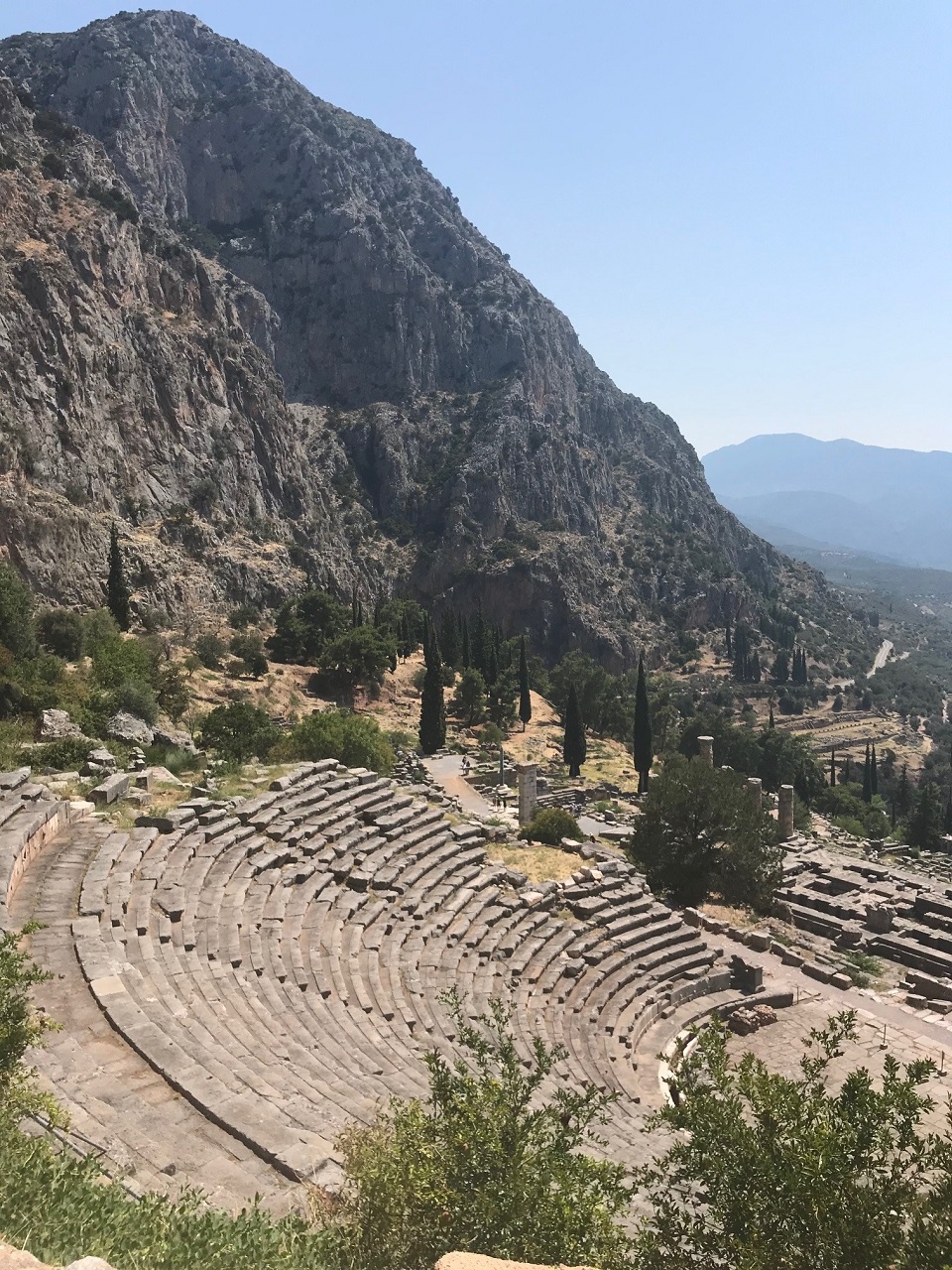 The major archaeological site of Delphi, some six miles from the Gulf of Corinth