Andy is a member of the European Inland Waterways Section and has recently revamped the CA's Netherlands cruising reports. He was also the prime mover behind the guide to the Standing Mast Routes of the Netherlands. In this talk he will cover cruising both for sailing yachts and motor boats in different regions, as well as keeping a boat in this lovely area, or over-wintering and getting work done.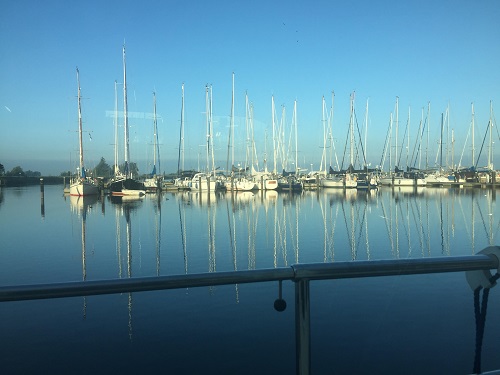 Date: Wednesday 2 October
Time: Lectures and talks start promptly at 1900 hrs
Place: CA House
Booking: To book places on any lecture, and to indicate whether you'll be ordering food, click on [Book Events Online]. Please pay on the door as usual. Any problems with the booking system, call or email Jeremy on 020 7537 2828/reception@theca.org.uk. Tickets are: £4 for members and £7 for non-members. Season tickets are available at £28 for the nine lectures from 2 October to 4 December. Please note that the season ticket price excludes the Christmas Celebration which must be booked separately.