With regret, we have had to cancel this talk. Our speaker, Steve, lives in France where more restrictive measures against the Covid 19 virus were introduced yesterday. As a result, his flights have been cancelled and he is taking the advice not to travel.
The good news is we have already rebooked him and his talk on the North West Passage will now take place on Wednesday 4 November.
In 2014 Steve Brown and his 60ft Aero Rigged schooner Novara completed an east to west transit of the NWP before going on to complete a 33,000nm circumnavigation of the Americas. In this talk Steve will look at the history of the NWP from the first explorations in the 16th century and the "golden age" of exploration by the British that ultimately led to the first successful transit by the Norwegian, Roald Amundsen. He will also look at the more recent explosion in the number of successful transits, including his own, and discuss the impact of climate change on the Inuit who live in this region.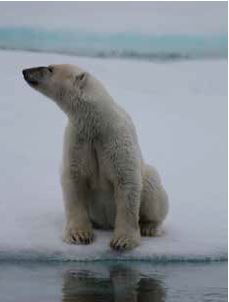 Date: Wednesday 18 March
Time: Lectures and talks start promptly at 1900 hrs
Place: CA House
Booking: To book places on any lecture, and to indicate whether you'll be ordering food, click on [Book Events Online]. Please pay on the door as usual. Any problems with the booking system, call or email Jeremy on 020 7537 2828/reception@theca.org.uk. Tickets are: £4 for members and £7 for non-members. Season tickets are available at £20 for the seven lectures from 5 February to 18 March. Please note that the season ticket price excludes the Hanson Lecture which must be booked separately.