Spring is just around the corner so it's time to spring into action and come along to the Crewing Service meeting to plan this season's boating adventures.  Crewing Service meetings present an array of opportunities for both skippers and crew to make plans to get onto the water together, from day sailing in local waters, extended cruising in destinations near and far or crossing oceans.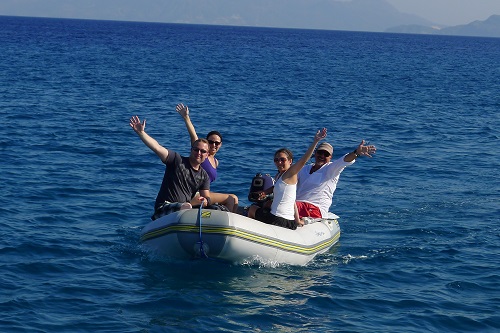 Crew looking for a skipper? If you're new to boating and have little or no experience but are keen to learn, there are CA skippers willing to pass on their knowledge when you join them aboard. If you're an experienced sailor, there's bound to be a skipper who will be happy to welcome you, and grateful for your skills, aboard.
Skipper looking for crew? One skipper, who has used the Crewing Service several times tells that as well as making new friends from all over the UK, he always learns something new from his crew. He sums up his experiences with the Crewing Service "We joined as strangers and left as friends" - what a lovely endorsement for the service!
You don't need to book your place for any Crewing Service meeting; just turn up to find out about the possibilities to get out onto the water over the coming season. Meetings start at 19:00, and the bar will be open and food available from 18:30.
If you need more information, please email crewing@theca.org.uk.
Date: Thursday 5 March
Time: 19:00
Venue: CA House