As winter draws to a close, it's time to turn dreams into reality by planning how and where you'll get out onto the water for the coming season and the Crewing Service meeting is the place to be to do that.
If you're a crew member looking to build your hours or just enjoy cruising to new destinations or on different types of boats, or you are you a skipper looking for extra crew to allow you to cruise further, more often or for longer passages, the first step to fulfil those dreams is to come along to a Crewing Service meeting.
As a regular crewing member says "I wish I'd found the CA crewing service years ago - I'm finding I get more offers of sailing through that than I can accommodate."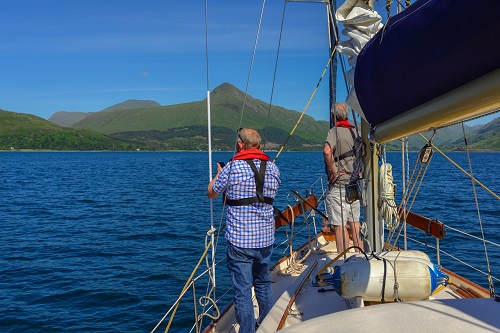 The meetings start with skippers being invited to talk about their last season, their boat, what they're looking for in crew and where they plan to sail over the next season. Crew attending can then discuss any trips of interest and both skippers and crew have the opportunity to chat further about their plans so that before committing to sharing a boat with someone you've never met before, you've got to know each other a little.
There is no need to book your place for any Crewing Service meeting; just turn up for this unique opportunity to plan next season's sailing opportunities. Meetings start at 19:00, and the bar will be open and food available from 18:30.
If you need more information, please email crewing@theca.org.uk.
Date: Thursday 6 February
Time: 19:00
Venue: CA House