Our next Crewing Service meeting is again being held via Zoom and, whilst nothing of the opportunities for next season's cruising is certain, the continuing rollout of the Covid-19 vaccines gives hope that the chance to do more cruising next summer will increase.
Although anything could happen with regard to restrictions and the lifting of them, we know that skippers are now beginning to make potential plans and there is sure to be a variety of cruising grounds and boats with trips from day sails to ocean crossings and everything in between. Join our next Zoom meeting to find out more!
There will be an opportunity to put any questions you have in the chat window and we will answer them after any skipper presentations. We'll also have 'Breakout Rooms' at the end of the meeting to give skippers and crew a chance to chat and ask and answer questions about their plans in more detail.
Date: Thursday 25 February 2021
Time: 19:00
Place: Your own home or boat (Zoom meeting)
Booking: This event is open to members and Crewing Service members only. You will need to register in advance to join the meeting via the link below and you will need to login to see the link.
Register to join the Zoom Meeting here.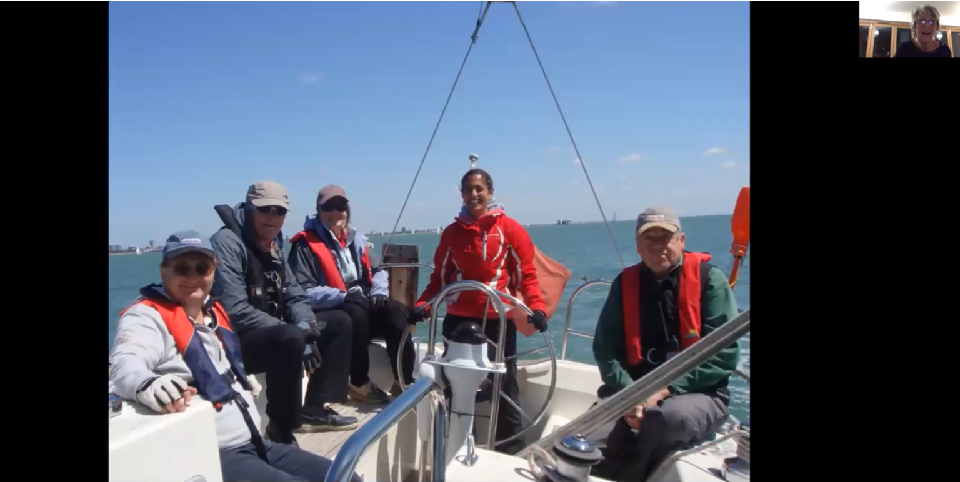 Skipper Sue Gibson sharing a photo of a happy crew