We are holding a one-day North-West Roadshow on Saturday 10th November at the National Waterways Museum in Ellesmere Port, Cheshire. Topping the bill and rounding off a packed and informative line-up of talks is sailing journalist, author and broadcaster, Tom Cunliffe.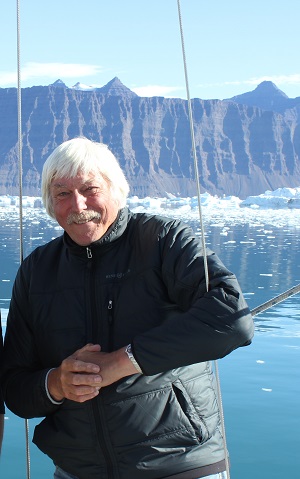 We have also negotiated special rates at the Days Inn Chester East for CA members wishing to stay overnight.
Special rates are: double bed with sofa bed - £63.75 per room, Twin bed – £59.50 per room
To book and claim the discount, telephone the hotel on 0844 2250751 after 3pm, stating you are part of the group booking for the Cruising Association on 10th November and you would like to pay for one of the rooms. Should you need them, the discount codes are ND11 for double room, NTT1 for twin room.
Days Inn Chester East
Roadchef Motorway Svc Area
Cheshire
Tel: 0844 2250751
Date: 10 November
Venue: National Waterways Museum, Ellesmere Port, Cheshire
Timings are as follows (detailed programme below):
1300 Registration
1330 - 1800 Afternoon Session & refreshments
1800 - 1900 Buffet supper
1900 - 2130 Evening Session
Booking:  Book online here
You will need to book separate tickets for the Afternoon session, the Evening session or both, AND the buffet, depending on your preference. Your booking provides free entry to the Museum (open 1000-1700) which also has its own café.
The schedule of speakers includes Vyv Cox on 'Things that can ruin your day at sea' and Julian Dussek takes us 'Cruising the French Inland Waterways'.
The Bay of Biscay has a reputation for storms and dangers, so why do so many people choose to make the Atlantic French Coast their chosen cruising ground? Judith Grimwade, the Biscay Section Secretary of the Cruising Association, has cruised here extensively for over a decade and shares its appeal. 'Cruising the Biscay Coast of France' is the the title of Judith's presentation, and all three speakers build in time for Q&A sessions.
Derek Lumb is talking about the Cruising Information Development Group (CIDG), followed by an Open Forum discussion. Then, after an early buffet supper, Tom Cunliffe, in his own inimitable style, will deliver a talk entitled 'Ice with Everything'. We can only guess…!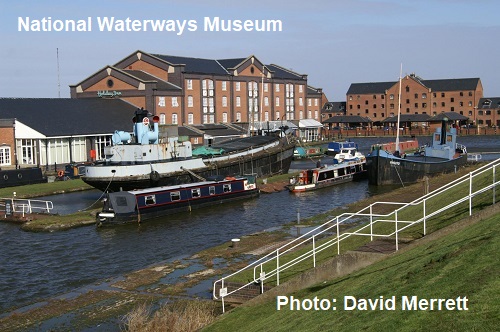 Programme:
13:00 - Arrival
13:30 - Welcome by Julian Dussek and Judith Grimwade
13:45 - Things which can ruin your day at Sea by Vyv Cox, followed by a Q&A
14:45 - Coffee break
15:15 - Cruising the French Inland Waterways by Julian Dussek, followed by a Q&A
16.15 - Cruising the Biscay Coast of France by Judith Grimwade, followed by a Q&A
17.15 - Cruising Information by Derek Lumb
17:30 - Open forum discussion
18:00 - Buffet
19:00 - Ice with Everything by Tom Cunliffe
21:30 - Close