Sailors who don't keep their boats in the ports of the English Channel, for example those on the East Coast of England, may never even have considered the Channel as offering rich cruising grounds; rather they just see it as a piece of water that requires crossing to get from A to B.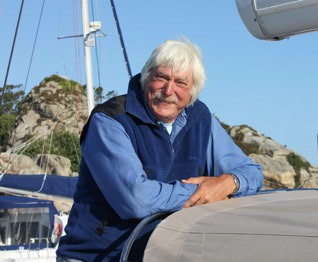 However, nothing is further from the truth and the joint CA Suffolk/ RHYC group is setting out to change any misconceptions with their one-day 'Cruising the English Channel' seminar in October. CA members and non-members are encouraged to attend this seminar, featuring yachting journalist, author and broadcaster Tom Cunliffe.
The Royal Harwich Yacht Club, Ipswich, is hosting the Seminar on Tuesday October 29. Registration is from 09.30 and Tom Cunliffe will kick-start the day's proceedings at 10.00, rounding off the day by 17.00.
There is a packed agenda with a variety of highly knowledgeable speakers. They will be discussing their cruising experiences in and around specific Channel areas, and attendance is guaranteed to enrich your own Channel sailing experiences. The line-up of speakers and topics are as follows:
Chris Brown, experienced sailor, with many voyages in the Channel, opens proceedings with insights into Dover, Normandy and less frequented ports
Bob Garrett, CA Section Secretary for the Channel, is sharing his knowledge and experience of the Channel, West of Cherbourg
Anne Plummer is an East Coast live-aboard sailor who headed West for 12 years of Summer Cruising
John Langham Brown's topic is entitled 'Lingering in the Solent', a rich cruising ground indeed. He often sails single-handed, searching out the nooks and crannies of the Solent and adjacent water
As the compiler of The Shell Channel Pilot, Tom Cunliffe is ideally placed to round off the day with his presentation and overview of The Shell Channel Pilot, Tom shared his views on this Autumn offering, saying: "I've been involved in a number of CA seminars over the years and the feedback has been consistently positive. It does seem that members get a lot out of them, whatever the subject. The idea of one centred on the English Channel is especially dear to my heart as compiler of The Shell Channel Pilot and I'm looking forward to sharing an inside look at the practicalities of putting together a worthwhile pilot book for so challenging a cruising ground.
Tom continued: "A yachtsman's pilot should be an entertaining read as well as an unimpeachable source of hard information. 'Shell' has a tradition to maintain in both departments, so I plan to have a bit of fun sharing anecdotes about larger-than-life characters and taking a sideways look at what can go wrong in the ceaseless hunt for accuracy."
During the afternoon, ample time is built-in for browsing a variety of helpful Channel resources including Imray Charts and Pilot Books, Electronics displayed by SeaPower and CA members can also access the CA website and check out some Channel cruising reports on the unique CAptain's Mate app.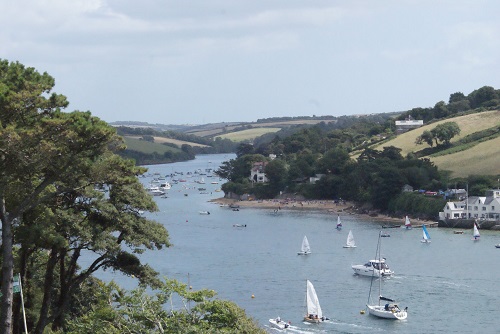 Date: Tuesday 29 October
Time: Registration from 09:30, seminar begins 10:00
Venue: Royal Harwich Yacht Club
Bookings:  Open on Monday 17 June for CA and RHYC Members at the early bird price of £40 to include lunch. After August 1 the cost increases to £45. For bookings and further details, please visit: https://www.royalharwichyachtclub.co.uk/events.