Following the revised advice issued by the Government on 16 March this event has been cancelled.
The special evening will be a talk by Julia Jones, a well-known local author, sailor and the present owner of Arthur Ransome's Peter Duck and her talk will combine a tribute to Brian Hammett with reflections on his, and Ransome's, boats.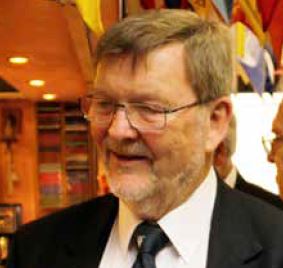 Brian Hammett, who died in September 2018, was a long-standing CA member, former CA vice-president and HLR for Maldon. He was a founder member, trustee and vice-president of the Nancy Blackett Trust and was unstinting in his support and contribution of his time and expertise. He re-edited Arthur Ransome's Racundra's First Cruise and prepared its sequel, Racundra's Third Cruise, for its first publication in 2002.
Date: Friday 20 March 2020
Time: 18:00
Venue: Royal Harwich Yacht Club
Bookings: Royal Harwich Yacht Club
Cost: Talk only £10, talk and dinner £25