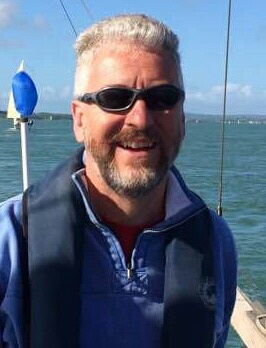 The 18th century was the golden age of sail, stretching from the scourge of Caribbean pirates to the triumph of the Royal Navy in the Napoleonic Wars. The warships of the time were the most complex moving structures that mankind had built, and they dominated the seas. Within that Wooden World, a fascinating subculture grew up.
Philip K Allan has an excellent knowledge of the 18th century navy. He studied it as part of his history degree at London University, which awoke a lifelong passion for the period. A longstanding member of the Society for Nautical Research, he is also a keen sailor and writes for the US Naval Institute's magazine Naval History. He is author of the Alexander Clay series of naval fiction. The first book in the series, The Captain's Nephew, immediately went into the Amazon top 100 bestseller list for Sea Adventures. He has since published five further books in the series.
Tuesday 12 November 2019
The Wooden World
Philip Allan
Upper Thames Sailing Club, Riverside, Bourne End, Bucks, SL8 5PT.
Bar: 19:15
Talk 20:00
Ticket Price: £3 for CA & UTSC members and £5 for guests. All very welcome
For those wishing to have an early evening meal beforehand, the Spade Oak PH (01628 520090) is situated in Coldmoorhouse Lane just before the turning into Upper Thames Way.
There is ample Free parking.
After parking, please be careful crossing the railway - it is used every day all through the year.