The CA is delighted to partner with our marine discount partner, AquaMarine, for this year's Summer Big Prize Draw which opened at 0900 hours on Thursday 24 March 2022.
Open to members only, the prize is for a £2,000 AquaMarine voucher which can be spent across their entire product range. The winner will be able to take their pick of equipment, which covers everything from safety, deck hardware, lighting, steering and controls, dinghy and outboard equipment, anchoring and mooring, technical apparel, water systems, cabin and galley and much more.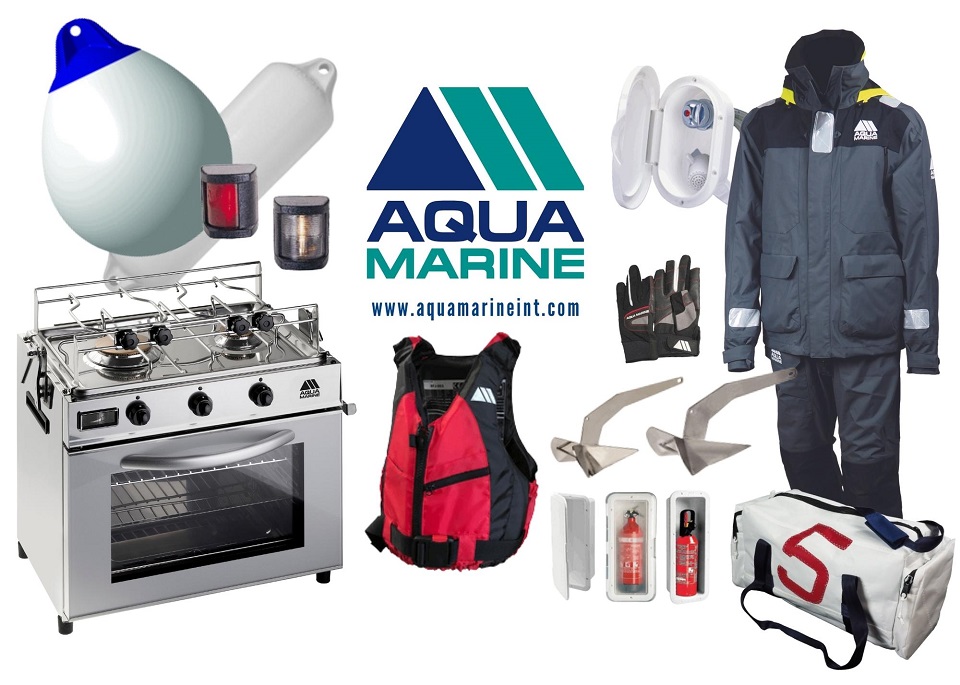 "We are delighted to extend our partnership with AquaMarine and welcome them onboard for our Summer Big Prize Draw," commented Lucy Gray. "Their product range is phenomenal and whoever is the lucky winner will have plenty of choice as to how to spend their prize."
AquaMarine has served the marketplace for over 50 years and developed a range of leading marine products specially designed to maximise a boat owners time and pleasure on the water.
"AquaMarine is proud to be associated with the Cruising Association and, through this, support the global cruising community," said Gavin Lacey, AquaMarine Commercial Director. "Our focus, to maximise the boat owners' time and pleasure on the water, remains and we hope that the Big Summer Prize Draw will enable a boat owner to re-fit areas of their boat that they'd have otherwise be unable to do. We look forward to working with the Cruising Association's team and the winner to offer both technical advice and supply the items they are looking for."
How to Enter
Entries officially open from 0900 hours on Thursday 24 March 2022 and entering is super easy. For the chance to win, members can:
Members who successfully refer a new member will also be automatically entered into the Big Summer Prize Draw too.
There is plenty of time to enter by the closing date of 1200 hours on 21 September 2022.
Discount Partner
Year-round AquaMarine supports CA members with a 10% discount across their product range. Members can find the code to claim the discount on the members discounts page of the CA website.
About AquaMarine
Right from the outset, boat builders have depended on AquaMarine products to enable them to offer their clients the latest in comfort and convenience.
This has only been possible through a dedicated team of sailors and engineers who have developed products with built in user appeal – constantly improving, constantly delivering. During this time the AquaMarine range has evolved and expanded – to include an impressive range of chandlery products covering essentials in deck hardware, sail and cover, water systems and popular upgrade items.
This is now complimented by a range of attractively priced deck hatches, robust and easy to set anchors, and high-performance marine clothing, as well as fenders and steering cables. All of these have built in design features to ensure the boat owner makes the most of their boating time - with the added reassurance of the AquaMarine brand by their side. AquaMarine is a wholly owned subsidiary of Bainbridge International.
Contact AquaMarine
Web: www.aquamarineint.com
Email: info@bainbridgeint.co.uk
Tel: +44 (0) 1489 776000
24 March 2022