The annual CA Photo Competition is a fantastic platform to showcase members' unforgettable moments from sail and motor cruising adventures during the past season.
Dedicated to celebrating the visual journey of cruising, the CA invites entries to the 2023 Photo Competition which depict beautifully composed, high-quality photographs - capturing the essence of cruising. Members can submit multiple images, and all types of cruising experiences, onwater and ashore. The competition opened on 1 October 2023 and runs until 31 December 2023.
In 2022, the CA received an impressive 145 entries, each offering a unique perspective on the cruising experience. These photographs ranged from picturesque moments on the water to idyllic moorings and leisurely times spent ashore – truly covering the entire spectrum of cruising.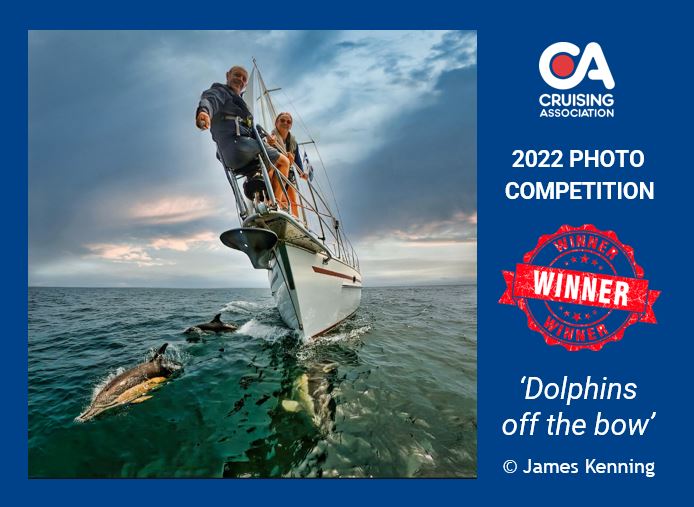 There are two categories to the annual Photo Competition which members can enter:
2023 Photo Competition
Entries can embrace any image depicting cruising or the CA. The winner will receive CA goodies, including a certificate, canvas bag and burgee. Additionally, three runners-up will each receive a certificate and burgee.
2025 Cruising Almanac
This category is to select a photo for the front cover of the 2025 Cruising Almanac. Entries for the Cruising Almanac should make a visual statement and must be taken within the geographic area covered by the Almanac, so covering the UK and Eire waters and coastal Europe from Bergen to Gibraltar. Entries should convey the lifestyle of cruising, inspiring others to embark on their own adventures. All entries within the geographic area of the Cruising Almanac will automatically be considered.
As well as the honour of their photo gracing the cover, the winner will receive a year's subscription to Explore with Imray.
The Judges
Renowned professional sailing photographer Paul Wyeth will again be the judge for the Photo Competition. Paul has spent his life capturing the magic of being on the water through his lens. He will use his discerning eye and wealth of experience to review the entries and narrative told through each image to decide the winner and runners-up.
Former CA President and CA Almanac Group Chair, Judith Grimwade, and John Calver, Honorary Editor of the CA Almanac will decide the winning photo for the 2025 Cruising Almanac.
How to enter
Members can find out more about the CA Photo Competition and enter by logging into your account and going to the Photo Competition page.
Be part of it
Join the 2023 CA Photo Competition and let your adventures inspire others! Don't miss this opportunity to share your cruising memories.
1 October 2023