The Kent Section will host a CA stand at Gillingham Marina Open Day on Saturday 14 May 2022.
Gillingham Marina, on the River Medway in Kent, is running the Open Day as a mini boat show, with plenty for visitors to do and see from 1000-1600 hours. There will be a range of boats for sale, advice on boat repairs, navigation equipment demonstrations, promotional chandlery offers including safety equipment, kayak and stand-up paddleboard demos, rope splicing demos, a lifejacket clinic and more.
Sue and David Long, Kent Section Secretaries, will be chatting to members, introducing potential members to the numerous benefits of joining the CA, as well as selling a range of CA merchandise.
Admission and parking are both free, although you need to register in the chandlery before entry.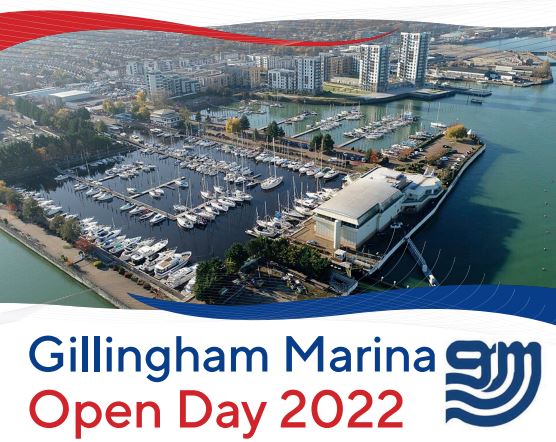 Gillingham Marina
173 Pier Road
Gillingham
Kent
ME7 1UB
Tel: 01634 280022
Web: www.gillingham-marina.co.uk
4 May 2022