High expectations were met with record numbers at TheYachtMarket.com Southampton Boat Show 2018
A record-breaking 171 new members were signed up by the Cruising Association during the course of the Show
The first Saturday (15th September) was the busiest day with 22 new members joining the CA
Record sales of over 100 CA Almanacs
The Cruising Association (CA) has always exhibited very successfully at the Southampton Boat Show and in this the CA's 110th Anniversary year, it was important that the Yachtmarket.com Southampton Boat Show delivered on all fronts. The CA is delighted to report that it didn't let them down.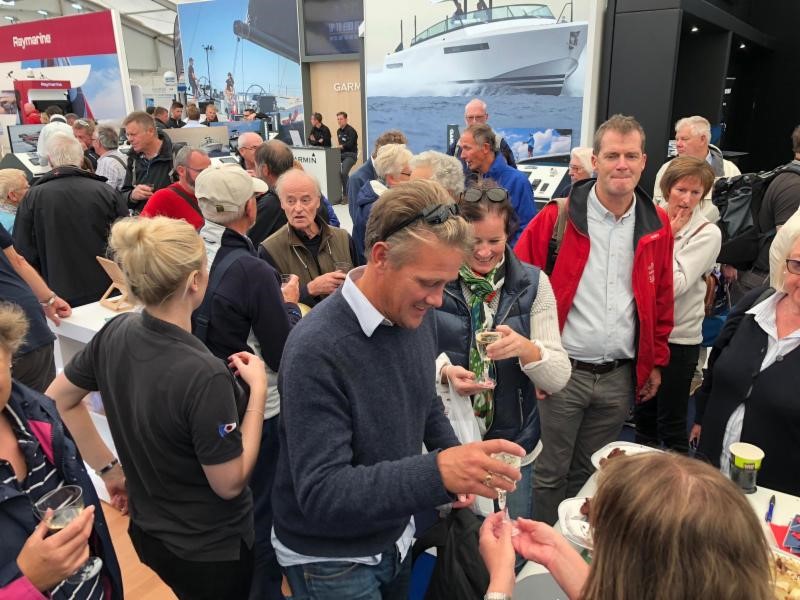 110th Anniversary celebrations on the CA stand. Photo: Stef Goodwin
Over the course of the 10-day show it became clear that the CA's own planning and marketing was paying off as they welcomed record numbers to their bigger and brighter Boat Show stand.
The team promoted the benefits of joining the CA to potential members, signed up a record-breaking 171 new members, and invited entries to a range of daily prize draws and the newly launched Prize Draw to win a £4,000 Raymarine Axiom Pro 12 Chartplotter, being drawn at the end of January 2019.
CA General Manager Lucy Gray and Admin Co-ordinator Stef Goodwin ran the stand and were joined throughout the week by staff and a number of volunteers.
Prize winners galore!
The Raymarine Prize Draw and Daily Prize Draws attracted over 600 entries.
The other two major CA draws that had been running for some time, came to an end at the Show with the fantastic Dream Yacht Charter prize for up to six people going to Chris Eakin from Wiltshire. Meanwhile, Sue Batt from Kent is the delighted winner of the prize draw of winter berthing for her boat Arwen at the beautiful Venice Marina Certosa.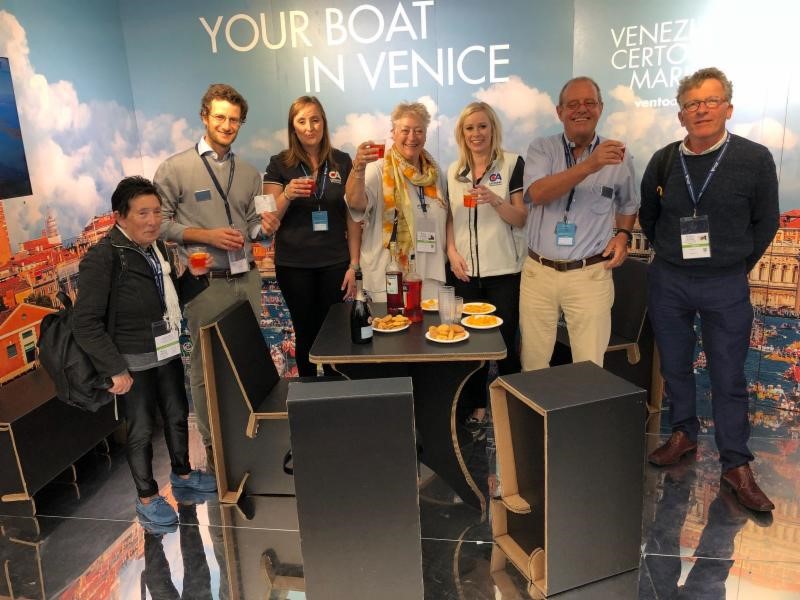 Venice Marina Certosa hosted the prize draw for winter berthing for one very lucky CA member and drinks for the press! Photo: Alan Whitewood.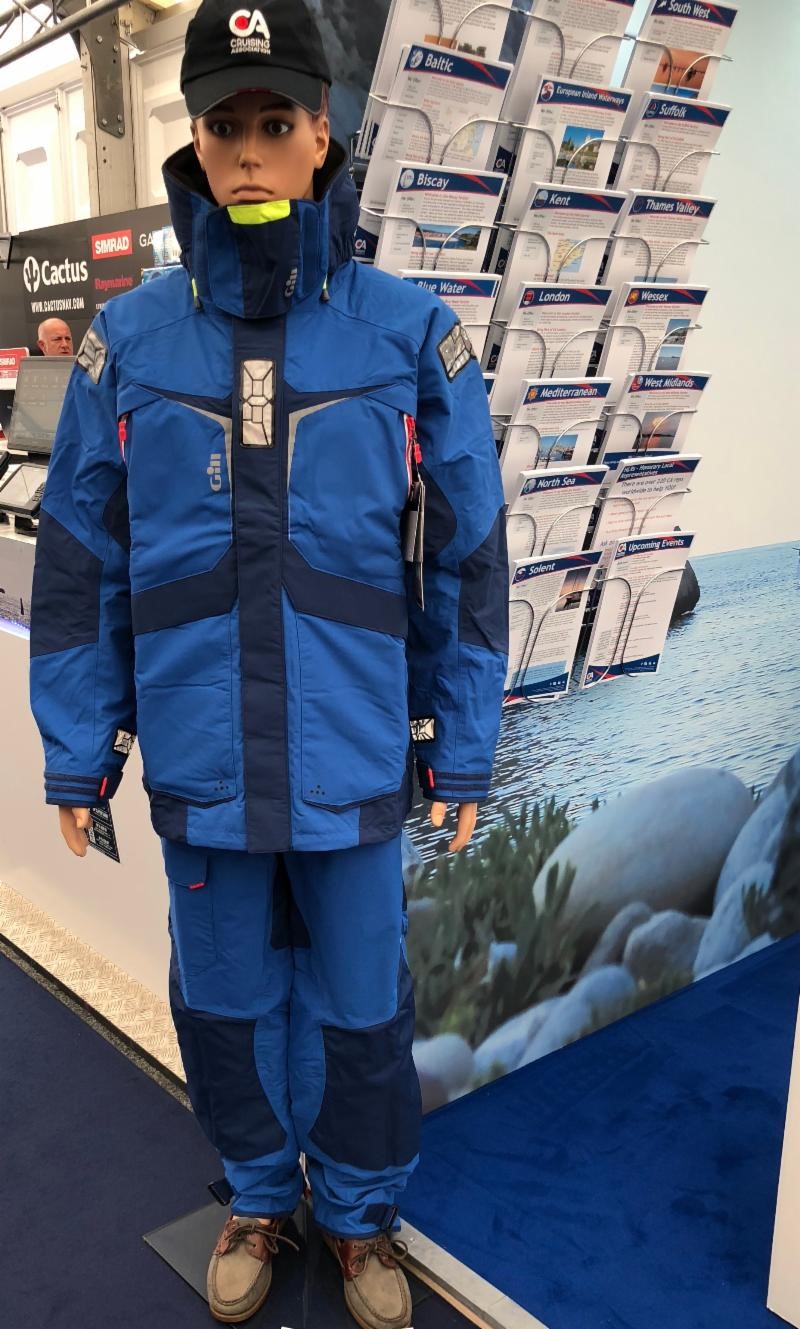 Dave the mannequin rocking the Gill OS2 kit
To celebrate their new clothing partnership with Gill Marine, the Cruising Association also ran a special open-to-all Gill OS2 competition during the Show, attracting over 500 entries and won by Alan Kitt.
Lucy Gray commented: "We're really pleased to have welcomed a record 171 new members who joined up at this year's TheYachtMarket.com Southampton Boat Show. The Show also gave us the fantastic opportunity to meet over 600 of our members, many of whom were able to enjoy a tipple or two to celebrate our 110th Anniversary."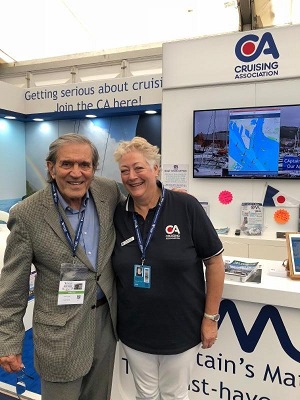 Cruising guru Jimmy Cornell dropped by