Do you sail the East Coast, think of expanding your horizons, want to explore Holland, circumnavigate Britain, or discover the beauties of Scotland? The CA North Sea section will be right for you.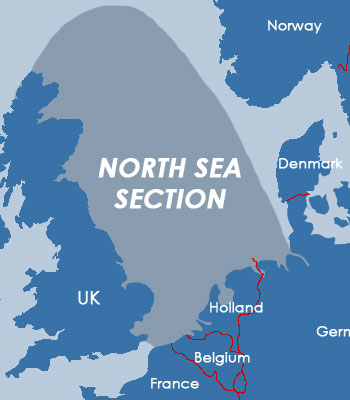 Join us at its launch on the 26th of January. 
Peter Gibbs, joint North Sea Section secretary, tackles the pressing question - Seriously, why do we do it? 
Jill Trew, a determined cruiser, takes us on a trip up the N coast of the UK, pulling in at Inverness to reveal the delights of the Caledonian Canal, and explains how she almost ran over the Lock Ness monster...
Simon Fraser will then head through the locks into deepest Belgian and Dutch waterways, exploring the secrets of the low countries' canals. Really, how many fenders are enough?
Bill Miller will demonstrate that there is life N of the Wash and asserts there is no overwhelming need to spend every season abroad. 
And to end, a delicious 2 course hot buffet supper will be served at 19.00
The booking form and further details are attached.
Come and join us, CA members and non-CA members are welcome
If you have a couple of spare minutes, could you please fill in our questionnaire. We'd like to know what you want from this section.
If you would like to join this section please click here go to the North Sea Section page, and then on the right side click on 'Click Here'.