Tuesday 15 October 2019
Upper Thames Sailing Club, Riverside, Bourne End, Bucks, SL8 5PT.
Bar: 19:15
Talk 20:00
Ticket Price: £3 for CA & UTSC members and £5 for guests. All very welcome
Some Things That Can Ruin Your Day at Sea.
Vyv Cox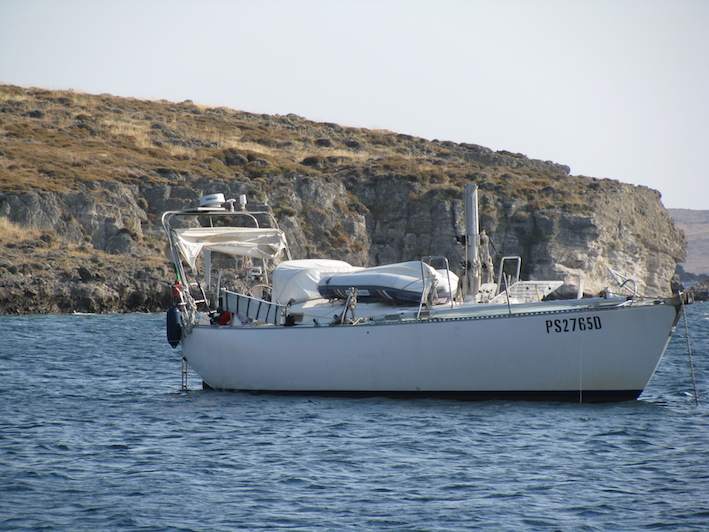 Yachts and their equipment suffer two principle failure mechanisms-corrosion and fatigue. The sea itself is responsible for the first and the yacht's motion on it is largely responsible for the second. It is an unfortunate fact that some equipment on yachts is poorly specified to deal with either one or both of these mechanisms. This comprehensively illustrated talk identifies what to look out for and how to correct problems where they are found.
Vyv Cox, now retired, he is a Chartered Engineer and for 30 years was responsible for the diagnosis of engineering failures in the petroleum industry. Maintaining his professional interest he has amassed a large collection of failures of yacht components, some of which he will present today. Far more are included in his book 'Metals in Boats', which by pure coincidence will be on sale at a bargain price at this talk. He sails a Sadler 34 with his wife Jill in the Mediterranean.
For those wishing to have an early evening meal beforehand, the Spade Oak PH (01628 520090) is situated in Coldmoorhouse Lane just before the turning into Upper Thames Way.
There is ample Free parking.
After parking, please be careful crossing the railway - it is used every day all through the year.