Tuesday 10 December 2019
Mediterranean Express
Ken Munn
Upper Thames Sailing Club, Riverside, Bourne End, Bucks, SL8 5PT.
Bar: 19:15
Talk 20:00
Ticket Price: £5 to include mince pies and mulled wine. All very welcome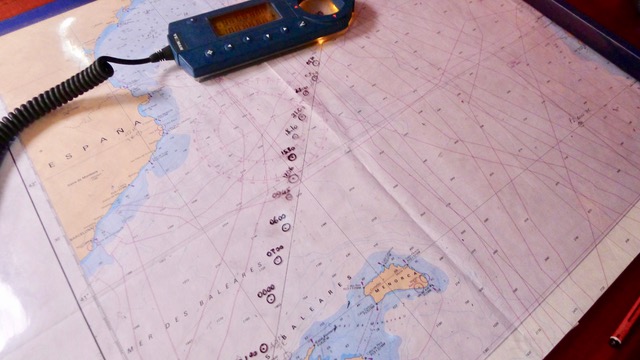 Offered a berth in the South of France for no more than the cost of his Gosport marina fees, Ken Munn decided to move Snowbird to the sun without delay. He planned his voyage for a maximum of three day legs with stopovers to refuel and replenish. With three crew change ports-of-call, and other pitstops, the trip of 2100nm was made in five weeks, with 21 nights at sea. Ken will describe the planning, the boat preparation and the pitfalls. And how he arrived on the Côte d'Azur in June wearing full oilskins and dodging garden furniture.
For those wishing to have an early evening meal beforehand, the Spade Oak PH (01628 520090) is situated in Coldmoorhouse Lane just before the turning into Upper Thames Way.
There is ample Free parking.
After parking, please be careful crossing the railway - it is used every day all through the year.