An essential part of the modern low carbon world, wind farms have transformed our landscape; there are over 500 turbines now in the Southern North Sea, with more to come. Learn about this industry and in particular about the Galloper Wind Farm based near Harwich and have all your questions answered.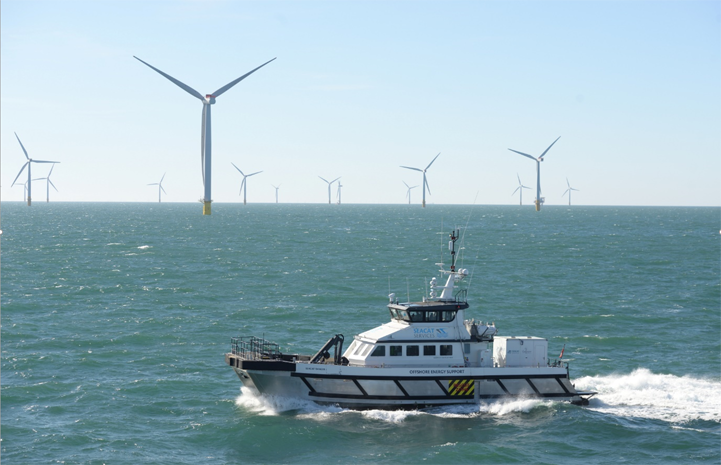 What: The Galloper Wind Farm talk, with or without a meal, at the RHYC.
Note: Sean Chenery will be delivering the talk to the Club remotely, in accordance with the company's Covid rules.
When: Thursday 14th October 2021 - Doors open at 11:00, Talk at 11:30, Lunch at 13:00.
Where: At the Royal Harwich Yacht Club, Woolverstone, Ipswich, IP9 1AT,
Directions to the Royal Harwich Yacht Club - A PDF download with a map.
Lat and Long: N52⁰ 0.34' E001⁰ 11.8' ; National Grid Reference: TM 1952 3896 ; What.Three.Words location: lion.jumpy.chuckling.
Booking to attend at the Club:  Talk with a main course, "lite bite" and coffee, or just for the talk.
Click here to book this event on the RHYC website.
Booking to view the live Webinar:  We plan to make this talk available free to view as a webinar, live from RHYC.
a.  Members of the RHYC may register for the Webinar here.
b.  When Logged In to the CA Website, Members of the CA and Crewing Service will be able to register below.
     Members of the CA and Crewing Service register for the Webinar here.
Talk Organiser: Tim Daley
Contact: Simon and Georgette Harrison,
P.S. Covid: The Club will adhere to the Government rules and advice applicable at the time.