Biological Oceanographer and artist Paul Rodhouse has spent his life working for British Antarctic Survey. He will introduce us to the art from the Antarctic expeditions from James Cook's time to the present.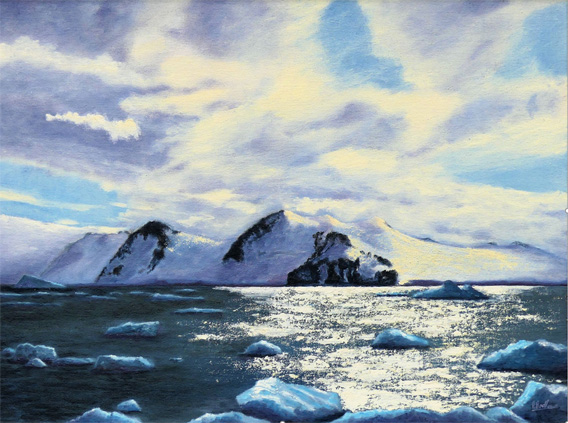 What: Artistic Exploration of Antarctica talk, with or without a meal, at the RHYC.
When: Thursday 17th February 2022 - Doors open at 11:00, Talk at 11:30, Lunch at 13:00.
Where: At the Royal Harwich Yacht Club, Woolverstone, Ipswich, IP9 1AT,
Directions to the Royal Harwich Yacht Club - A PDF download with a map.
Lat and Long: N52⁰ 0.34' E001⁰ 11.8' ; National Grid Reference: TM 1952 3896 ; What.Three.Words location: lion.jumpy.chuckling
Booking to attend at the Club:  Talk with a main course, or just for the talk.
Click here to book on the RHYC website to attend at the Club.
This Event will also be available to view live as a Webinar: Click here to Register.
Talk Organiser: Tim Daley
Contact: Simon and Georgette Harrison, suffolk@theca.org.uk
P.S. Covid: The Club will adhere to the Government rules and advice applicable at the time.