Covid-19 Restrictions on Cruising
Covid-19 restrictions continue to restrict cruising in many areas; however these are generally starting to lift
CA RATS Advice
Cruisers will be aware that Covid-19 presents an unprecedented challenge to cruising. The situation and the measures being taken by various governments are fast moving. Cruisers are advised to follow these closely.
In deciding whether and where to cruise the CA's RATS (Regulations and Technical Services) group advises that the following should be considered:
The availability of medical care in your destination countries; insurance will not help you if the local healthcare services are overwhelmed;
Restrictions on cross-border and in-country travel may restrict access to boats abroad and, once on board, limit cruising grounds;
Your travel and medical insurance; it's almost certainly too late to obtain travel or medical insurance that will provide cover against Covid-19;
How you will deal with you or your crew becoming ill;
How you will get yourself and/or your crew home if in trouble (EHIC will not cover this);
What will you do if the local government ask you to leave at short notice;
The risk that, while on passage, further restrictions are introduced in your intended destination.
Please help by emailing any updates of which you become aware to: covid-19@theca.org.uk
Official Sources of Information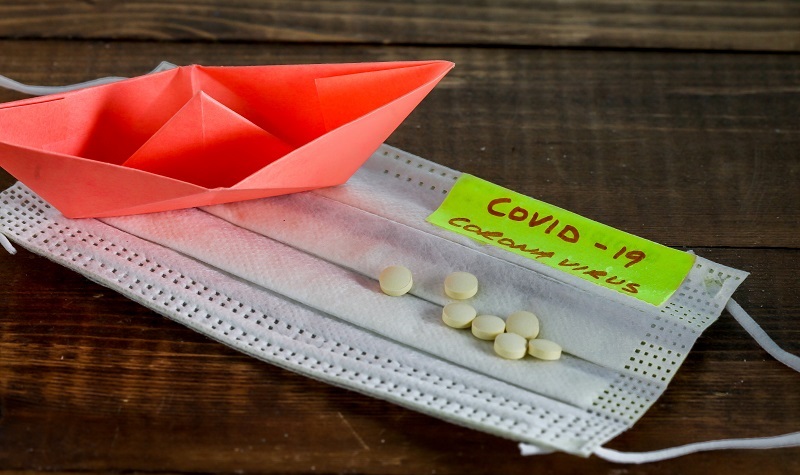 Disclaimer: Any advice has been prepared voluntarily by the Cruising Association, its members and others and they and it have tried to ensure that the contents are accurate. However, the Cruising Association, its employees, contributors and relevant members shall not be liable for any loss, damage or inconvenience of any kind howsoever arising in connection with the use of such advice, save to the extent required by applicable law.
The following advice will be updated so that, when restrictions are lifted, cruisers will have access to relevant information by country.
---
Status of UK
See:
'Air Corridors' between the UK and low-risk nations are being identified - this basically allows return without 14 days self-isolation. These exemptions may be withdrawn at short notice and do not assume that the destination nation offers reciprocal arrangements, always check.
All other persons entering or re-entering the UK from other countries must follow notification and self-isolation for 14 days.
There may be slight differences in the list of countries between the devolved administrations and the UK/England. Please see:
Sailing within UK Territorial Waters is almost back to normal, with overnight stays on boats. However, at present the Isle of Man, and the Channel Islands are either still locked down or have 14 day quarantine and some Scottish islands are still restricted. Cross border sailing into Irish waters is still banned.
You have a duty to act responsibly; if something goes wrong and your activity requires the use of the emergency or health services this will pose an avoidable additional burden for those services.
Restrictions may include:
Rules on social distancing and maintaining the 'household bubble', see: https://www.gov.uk/coronavirus;
Harbour authorities and marina operators will make local arrangements and operating rules, depending on their facilities and available staff – check and pre-book if possible.
Most harbours are accepting vessels arriving from an international voyage but may be subject to conditions. It is vital that you contact your chosen destination in advance of your arrival.
---
European Union
The EU has agreed in principle, to allow unrestricted travel, including for tourism, with no quarantine requirements from the following countries:
The 27 members of the European Union
The United Kingdom
Schengen Area members Iceland, Liechtenstein, Norway and Switzerland
Andorra, Monaco, San Marino and the Vatican City
However note that this is not being universally applied, and many countries have their own lists of nationalities that are allowed/prohibited to enter. A good source of up-to-date information is EU, Re-open EU.
Several of the Baltic EU countries are using a criteria based on the number of cases per 100,000 of the population in the last 14 days and so exclude UK without 14 days quarantine.
A list of the other countries presently allowed into the EU list is provided on the Council of the European Union.
This list does not specifically cover leisure boating and some countries have their own interpretation. Do not travel without checking.
---
Status of European and Mediterranean Cruising Grounds
Please note this map is indicative only, please review all available sources of information before making any cruising destination decisions.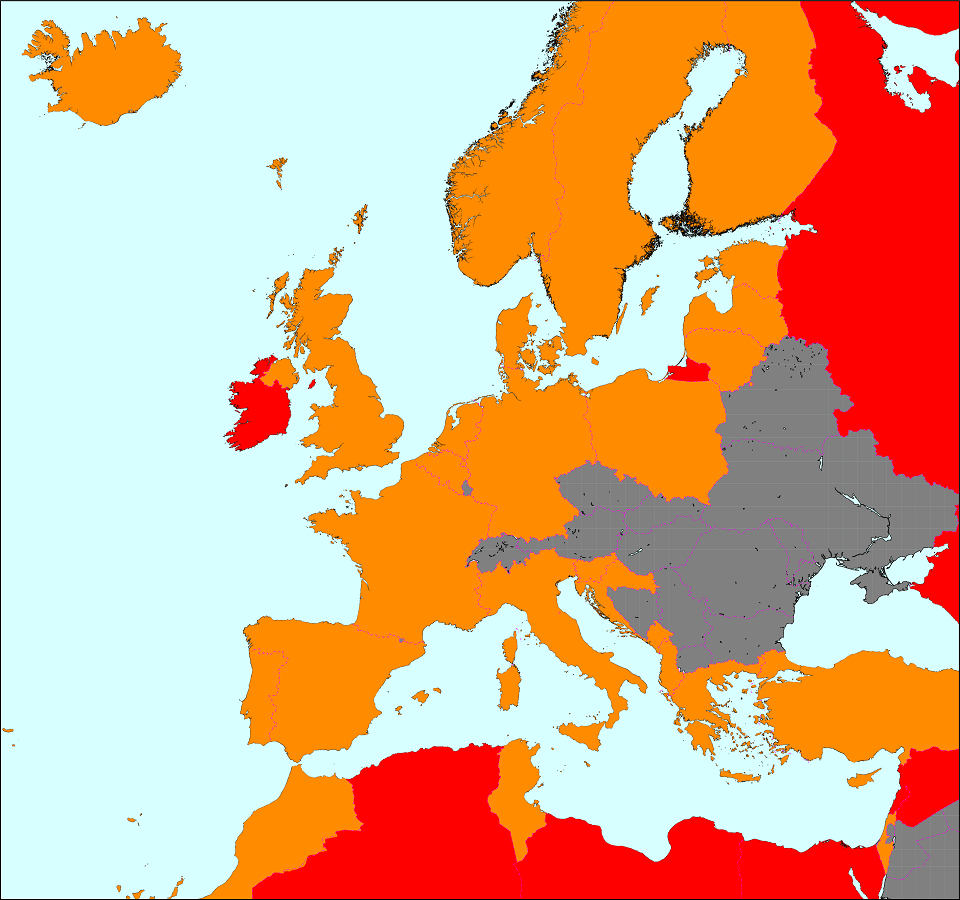 Key: Red=Closed/Highly Restricted; Orange=Restrictions; Green=Open; Grey=Non-coastal countries or not reported here
Please help by emailing any updates of which you become aware to:
covid-19@theca.org.uk
These pages offer a 'Dashboard Summary' of the situation; for more in depth information please follow the links to the relevant national government website, and/or seek advice and information through the relevant Section.
Based on the cruising grounds of the majority of CA members, this information is focused on Europe and the Mediterranean; however, the CA is of course active and available for those of you further afield – CA members should maintain contact directly through the 'Bluewater Section'. Noonsite is also highly recommended.
Every attempt is made to keep this information accurate and up to date however the situation is evolving rapidly, hence please take note of the issue date of information given, and if in doubt check.
Please help by emailing any updates of which you become aware to: covid-19@theca.org.uk
The Cruising Association (CA) is Britain's leading organisation for cruising sailors with members in over 40 countries worldwide. The advice on this page is provided as an example of the wealth of information available to CA members via our member-only web pages and forums. In addition to valuable content from the CA's Regulations and Technical Services group (RATS), members can also tap into a vast array of information and advice wherever they are in the world, through the website and through our own cruising app, CAptain's Mate.