Covid-19 Restrictions on Cruising
CA RATS Advice
The success of the Covid 19 vaccination programme and improvement in treatment regimens has allowed governments in many parts of the world to relax restrictions to daily life and travel. However, Covid-19 remains a significant health risk and it is likely to affect our lives for some time to come with the possibility that restrictions will vary between countries and be subject to change with little warning. Cruisers consideration of the impact of constraints due to Covid-19 will continue to be an essential part of cruise planning.
In deciding whether and where to cruise the CA's RATS (Regulations and Technical Services) group advises that the following should be considered:
Restrictions on cross-border and in-country travel may restrict access to boats abroad and, once on board, limit cruising grounds;
The availability of medical care in your destination countries; insurance will not help you if the local healthcare services are overwhelmed;
Your travel and medical insurance; it may be difficult to obtain travel or medical insurance that will provide cover against Covid-19;
How you will deal with you or your crew becoming ill;
How you will get yourself and/or your crew home if in trouble (GHIC/EHIC will not cover this);
What will you do if the local government ask you to leave at short notice;
The risk that, while on passage, further restrictions are introduced at your intended destination or its status under the UK traffic light system.
You have a duty to act responsibly; if something goes wrong and your activity requires the use of the emergency or health services this will pose an avoidable additional burden and risk for those services.
Please help by emailing any updates of which you become aware to: covid-19@theca.org.uk
Official Sources of Information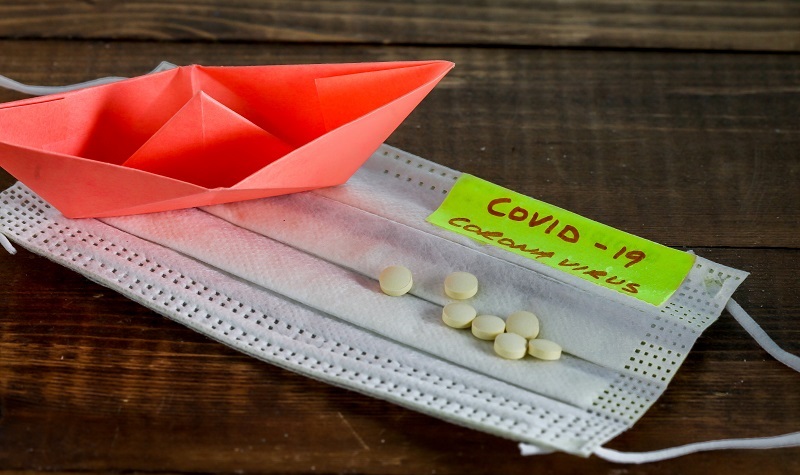 Disclaimer: Any advice has been prepared voluntarily by the Cruising Association, its members and others and they and it have tried to ensure that the contents are accurate. However, the Cruising Association, its employees, contributors and relevant members shall not be liable for any loss, damage or inconvenience of any kind howsoever arising in connection with the use of such advice, save to the extent required by applicable law.
Against a background of frequent changes in advice and regulations, RATS approach is to provide, where possible, links so that users can quickly find the information they require. Users should be wary though, that in some instances even Government websites lag the decisions announced by Ministers, and 'local interpretations' may differ from the official national statements.
In all cases it is important to consider not just the restrictions on cruising but also restrictions on travel to and from your boat.
CA Members are strongly advised to join appropriate 'Sections' and monitor/contribute to their Forum postings – these provide unsurpassed access to 'feet on the ground' information.
---
UK
Current UK Restrictions
Restrictions on travel and the way that we go about our interactions with others are progressively being relaxed but there remain differences between countries and it remains important that you investigate the current situation for any part of the UK or around the world that you intend to visit or travel through (see country links with national flags below). In addition harbour authorities and marina operators may make local arrangements and operating rules, depending on local regulations, their facilities and available staff – check and pre-book if possible.
Travelling Abroad
The UK Government has lifted all restrictions on international travel for both vaccinated and non-vaccinated travellers. However, other countries may have rules on arrival or departure that still need to be met and members are recommended to check this in advance of their journey. (see country links with national flags below).
There have been no Red listed countries for some time but this could change and it is recommended that checks are made before international travel.
---
Status of European and Mediterranean Cruising Grounds
These pages offer links to websites found to provide authoritative information about travel to, and restrictions in, the various countries around Europe and the Mediterranean. Based on the cruising grounds of the majority of CA members, this information is focused on Europe and the Mediterranean; however, the CA is of course active and available for those of you further afield – CA members should maintain contact directly through the 'Bluewater Section'. Noonsite is also highly recommended. CA Members are also recommended to refer to information provided by the relevant area Sections and Forums that often provide more localised information.
If you discover links which no longer work, are no longer relevant or find particularly useful links yourself, please help by emailing details to: covid-19@theca.org.uk.
The Cruising Association (CA) is Britain's leading organisation for cruising sailors with members in over 40 countries worldwide. The advice on this page is provided as an example of the wealth of information available to CA members via our member-only web pages and forums. In addition to valuable content from the CA's Regulations and Technical Services group (RATS), members can also tap into a vast array of information and advice wherever they are in the world, through the website and through our own cruising app, CAptain's Mate.