CA Site Ring
You selected random in the CA sitering. A preview and link to that site are shown below. Alternatively, click here to go to the site ring directory.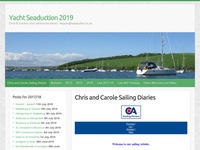 Yacht Seaduction Netherlands 2019
Blogs since 2012. More a sailing Diary of our mini adventures
Sailing the Netherlands, East Coast of UK, South and South West UK.
Now Sailing Netherlands June July 2019