CA Site Ring
You selected previous in the CA sitering. A preview and link to that site are shown below. Alternatively, click here to go to the site ring directory.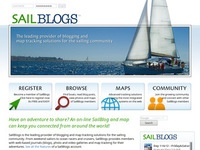 The adventures of Yacht Flirtie
Our blog serves as a personal record of our adventures and experiences since leaving the UK in 2012 whilst allowing family and friends to keep up-to-date with our whereabouts. We hope that our blog provides some useful information for other sailors who may be planning a similar adventure to ours.
Our dream to take early retirement and cruise slowly down and into the Med unexpectedly came early... 15 year's early, due to us being made redundant (we both worked for the same company). At the time we could have 'played it safe', got new employment and continued working until retirement however we decided that life is too short and that we should take the risk and see where it takes us... please feel free to follow us on our travels by visiting The adventures of Yacht Flirtie at www.sailblogs.com/member/distantdrummer/