The Suffolk Section of the Cruising Association (CA) is delighted to welcome back cruising guru Jimmy Cornell to the Royal Harwich Yacht Club in Woolverstone, near Ipswich, on Saturday 3rd November. In a jointly hosted one-day seminar, the packed itinerary will also introduce Jimmy's daughter Doina Cornell who is sharing her family cruising experiences with the attendees.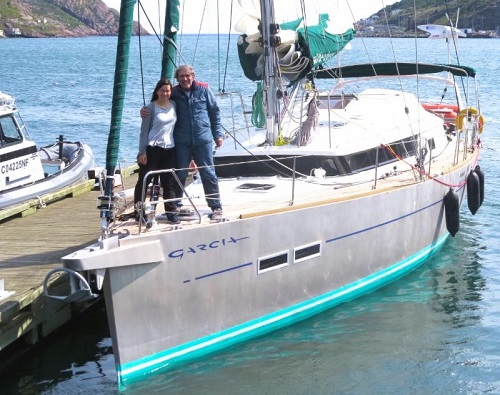 Date: Saturday 3 November
Venue: Royal Harwich Yacht Club
Booking: All bookings and enquiries for this event are via the Royal Harwich YC website: royalharwichyachtclub.co.uk.
A broad spectrum of topics are on the agenda, starting with 'World cruising today', an overview of today's global situation covering the effects of climate change, safety, piracy, favourite destinations, and followed by 'Embarking on a journey' to the Med, Madeira, Canaries, Caribbean and return voyage home with illustrated highlights.
The post-lunchtime sessions cover 'Main factors that can influence the successful completion of a voyage' e.g.: choice of boat, equipment, crew, finances and self-sufficiency, and 'Sailing as a family', presented by Doina. There is also ample time built in for an open forum to discuss individual voyage plans and ask questions. The day is rounded off with Jimmy's highlights of his own sailing life, covering the period from 1974 - 2017.
CA members and members of the Royal Harwich YC are being given priority booking throughout August for this exceptional opportunity at a discounted fee of £35 - including refreshments and lunch. The cost then rises to £40 for members and non-members alike from September onwards.
Jimmy Cornell - a name synonymous with sailboat cruising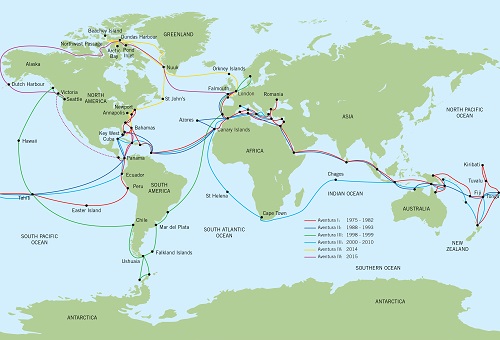 An accomplished sailor and successful author, Jimmy Cornell has sailed over 200,000 miles in all oceans of the world including three circumnavigations as well as voyages to Antarctica, Patagonia, Alaska, Greenland, Arctic Canada and Spitsbergen. Thousands of sailors have fulfilled their dream of blue water cruising with the help of Jimmy Cornell's books.
As the founder of the highly successful ARC transatlantic rally, Jimmy is credited with having devised the offshore cruising rally concept. In the last three decades, he has organised 32 transatlantic rallies, five round the world rallies and one round the world race, with over 3,000 boats and 15,000 sailors having participated in his sailing events. His latest series of rallies aimed at cruising sailors, the Atlantic and Blue Planet Odysseys, span the world.
The Blue Planet Odyssey 2014-17 round the world event aimed at raising awareness of the global effects of climate change. Reflecting the growing concern for the state of the oceans, participants carried the message "The ocean, our future". During their voyage, they engaged in oceanographic and meteorological research programs under the auspices of UNESCO-IOC and NOAA.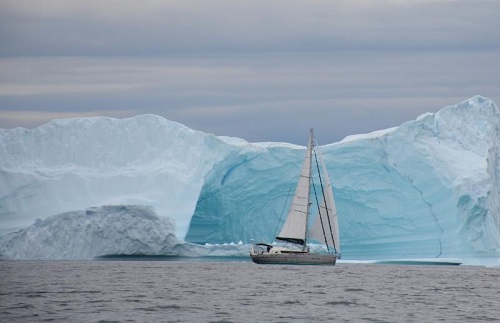 Nowhere are the consequences of climate change more noticeable than in the Northwest Passage. After an unsuccessful attempt to transit the Northwest Passage in 2014, in 2015 Jimmy made a successful transit from west to east on his new Aventura. Conceived by him as an ideal cruising boat for both high latitude and tropical sailing, the Garcia Exploration 45 design won the SAIL 2015 Best Boat award.