This year's Annual Seminar and Lunch will include presentations on Using Technology while Afloat; Cruising Through Germany to Norway; Boating in Europe after Brexit (a hot topic!) and an Interactive Panel Discussion on the Future Direction of the EIWS/CA. Non-members are also welcome to attend. Whether you are planning your first season's cruising of the European Inland Waterways or cruise them regularly, the day will be packed with useful information, offering the opportunity to learn from those with real experience and to meet with fellow inland waterways boaters.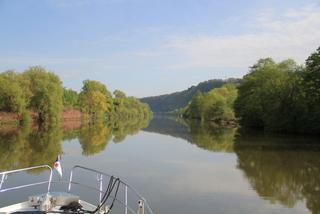 Date: Saturday 23 November
Time: 10.00 – 16.00
Venue: CA House, London E14 8BT
Programme: Click on EIWS Seminar Programme 2019
Booking: Click on https://thecaevents.eventbrite.co.uk.
Cost (incl. refreshments and lunch): CA members £28; couples (CA members) £25 per person; non-members £38*
*The difference between the non-member rate and member rate is refundable if you join the CA on the day and pay your membership subscription by Direct Debit.
For further information, please email the section secretaries at  .