After more than 30 years sailing the Scottish islands Chris is as entranced by them as ever. Camera always at the ready, his blog - which won the 2020 Lacy Trophy - celebrates this combination of sometimes challenging sailing, remoteness, stunning scenery and wildlife. His talk will cover two extended cruises from an excellent 2021 season and also share some guiding principles that have helped him and Ann get the most from this remarkable cruising area.
Date: Wednesday 9 February 2022
Time: 19:00
Place: CA House or, for the webinar broadcast via Zoom, your own home or boat
Booking (to attend at CA House): To book places on any lecture, and to indicate whether you'll be ordering food, click on [Book venue]. Please pay in advance on the website, or by contactless on the door. Any problems with the booking system, call or email Jeremy on 020 7537 2828/reception@theca.org.uk
Tickets (to attend at CA House): Members £4, non-members £7. Season tickets for the eight spring lectures are available to Members at £24. Season tickets exclude the Hanson lecture which must be booked and paid for separately.
Booking (to join the webinar via Zoom): The webinar broadcast is open to members, including Crewing Service members, only. You will need to login to see the details below.
If you would like to join the webinar broadcast, please register via Zoom here. There will be no charge for viewing online.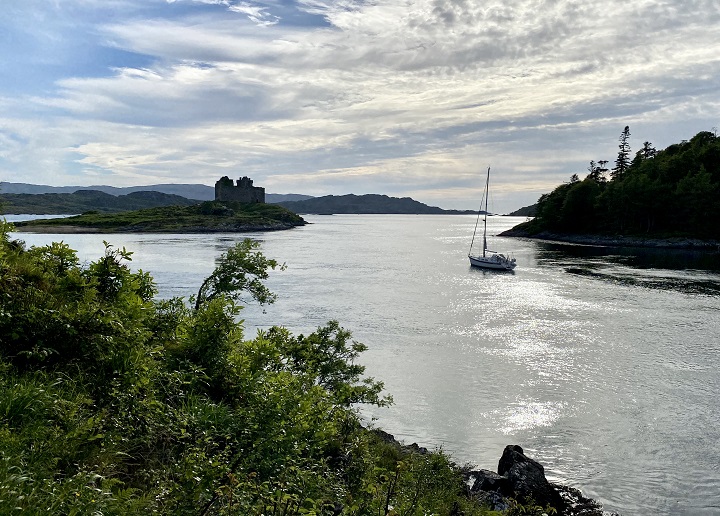 Chris Adams's
Swallow
anchored in Loch Moidart