In June 2022, our most recent Hanson Cup winner, James and his wife Jenny joined the ARC Portugal rally to sail their Regina 43 Arkyla from the UK south to the sun, to base the boat for a season in Lagos, Portugal. James will briefly talk about the advantages of joining the rally for crossing Biscay and making passage down the Atlantic Portugal coast. He will then discuss in more detail cruising the Algarve, and the pros and cons of basing a boat in Lagos in terms of both sailing and maintenance.
To complete the talk, James will discuss the current issue of orca attacks on sailboats in this cruising area, highlight some of the divergent thinking, and relate the strategies that he used to mitigate the risks of attack when moving Arkyla, in May 23, along the Algarve and through the Straits to the safety of Gibraltar and the gateway to the Med.
Date: Wednesday 22 November 2023
Time: 19:00
Place: CA House or, for the webinar broadcast via Zoom, your own home or boat
Booking (to attend at CA House): To book places on any lecture, and to indicate whether you'll be ordering food, click on [Book venue]. Please pay in advance on the website, or by contactless on the door. Any problems with the booking system, call or email Mandie on 020 7537 2828/reception@theca.org.uk
Tickets (to attend at CA House): Members £4, non-members £7.
Booking (to join the webinar via Zoom): The webinar broadcast is open to members, including Crewing Service members, only. You will need to login to see the details below.
If you would like to join the webinar broadcast, please register via Zoom here. There will be no charge for viewing online.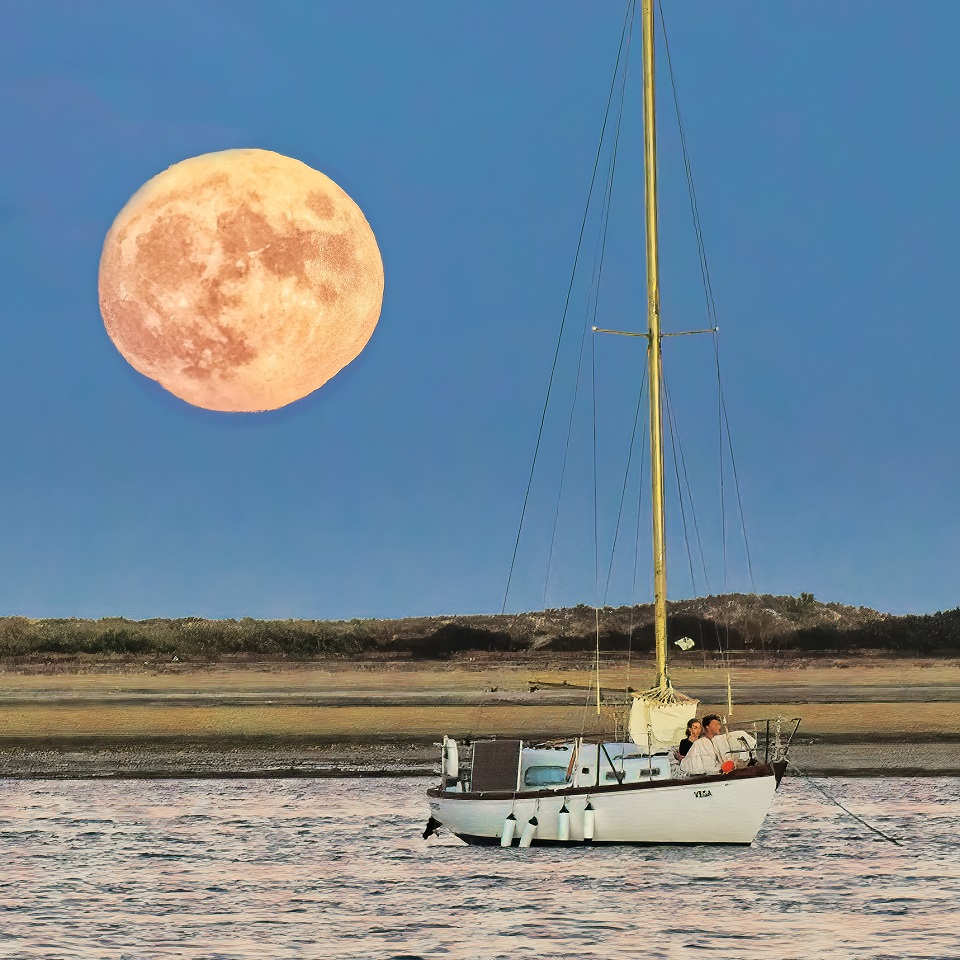 The moon over Culatra in the Algarve, by James Kenning