Jimmy will describe how, in late 2020, he completed a 4000-mile maiden voyage on his new Aventura Zero, a fully electric Outremer catamaran. The aim of the voyage was to test the sustainability of a sailing boat with electric propulsion on an offshore voyage, and whether the onboard consumption could be covered by the generation of electricity from renewable sources. This was achieved on the final nonstop 1500-mile leg from Tenerife to the south of France and, he says, shows that the future of cruising is definitely electric.
Date: Wednesday 24 November, 2021
Time: 19:00
Place: CA House or, for the webinar broadcast via Zoom, your own home or boat
Booking (to attend at CA House): To book places on any lecture, and to indicate whether you'll be ordering food, click on [Book Events Online]. Please pay in advance on the website, or by contactless on the door. Any problems with the booking system, call or email Jeremy on 020 7537 2828/reception@theca.org.uk
Tickets (to attend at CA House): Members £4, non-members £7. Season tickets available to Members at £24.
Booking (to join the webinar via Zoom): The webinar is open to members, including Crewing Service members, only. A link to register to join the webinar will be added here a week before the broadcast and will also be emailed to CA London Section members. There will be no charge for viewing online.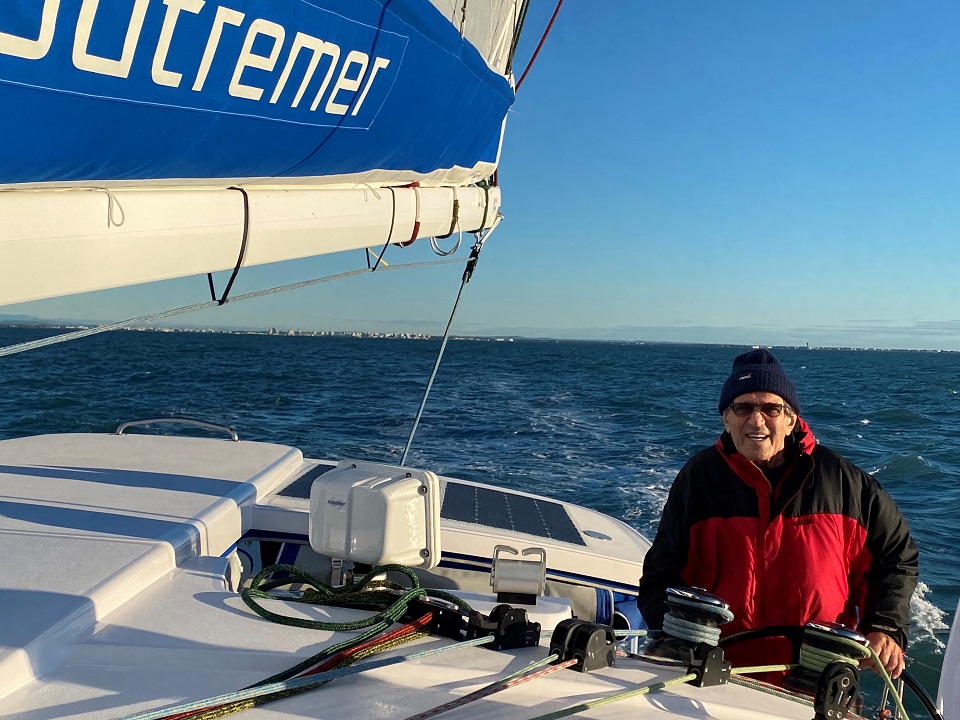 The future is electric, says Jimmy Cornell