Following the revised advice issued by the Government on 16 March this event has been cancelled. We are planning to rebook in the autumn.
Mike Golding is one of the few yachtsmen to have raced round the world non-stop in both directions. He will tell the inside story of the rescue of Alex Thomson during the Around Alone Race in 2006, a particularly difficult and dangerous situation which took place in the eye of a major storm 1000 miles South of Cape Town. His presentation will include a short Channel 4 produced encapsulation showing how things unfolded both on the shore as well as at sea and some fascinating, unseen, footage shot by Alex and Mike himself as the rescue unfolded.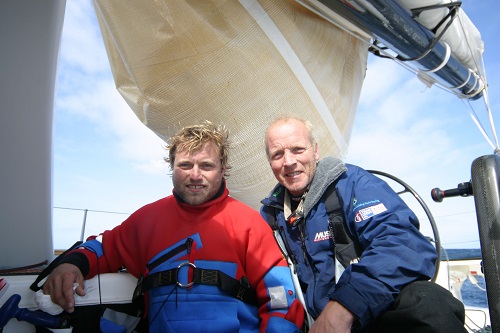 Date: Wednesday 25 March
Time: Lectures and talks start promptly at 1900 hrs
Place: CA House
Booking: Tickets at £18 include a buffet supper and must be booked in advance. To book places, click on  [Book Events Online]. Please pay on the door as usual. Any problems with the booking system, call or email Jeremy on 020 7537 2828/reception@theca.org.uk.