For 10 years Caroline has been crewing for CA members, making great friends along the way and often sailing with them three to four years running. This talk will cover her two most memorable trips, from manoeuvring through shifting pack ice in Svalbard to dodging unlit fishing boats with huge bamboo structures in Indonesia, as well as the many trips to the Baltic and the Med. The joys of arriving in new destinations and exploring inland. The wonderful opportunity to sail so many different boats and learn about different rigging layouts. The challenges and rewards of sailing with people you don't know and how to make the crew as successful a combination as possible. The Crewing Service gives skippers the chance to sail further and for longer if their regular crew are not available, and gives those without a boat the opportunity to build on their sailing experiences and just enjoy being on the water.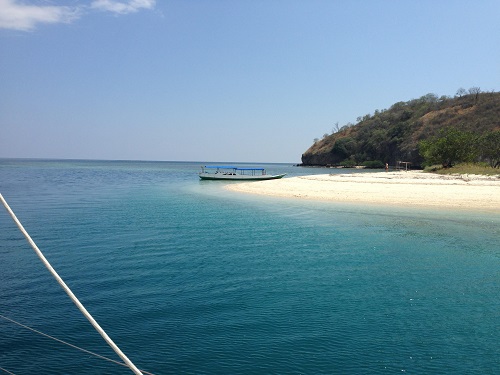 Date: Wednesday 13 February. Lectures and talks start promptly at 1900 hrs.
Place: CA House
Booking: To book places on any lecture, and to indicate whether you'll be ordering food, click on [Book Events Online]. Please pay on the door as usual. Any problems with the booking system, call or email Jeremy on 020 7537 28288/reception@theca.org.uk. Tickets are: £4 for members and £7 for non-members. Season tickets are available at £20 for the seven lectures from 6 February to 20 March. Please note that the season ticket price excludes the Hanson Lecture which must be booked separately.