Brighten up a dark winter's evening at the Crewing Service meeting to make plans for next season's boating adventures. Whether you're crew looking to build your hours, cruise to new places or on different boats, or you're skipper looking for extra crew, a CA Crewing Service meeting is where it's all happening.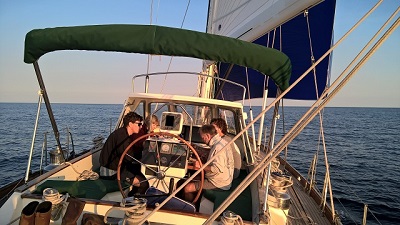 Enjoy a drink and a meal and chat about your favourite pastime, boating. Whether you want to sail local waters, explore new cruising grounds, cross oceans or simply enjoy 'messing about in boats', crew can find a range of opportunities and skippers will find crew with a variety of experience and lots of enthusiasm.
There's no need to book, just come along and enjoy a sociable evening with the opportunity to plan next season's boating opportunities. Meetings start at 19:00, and the bar will be open and food available from 18:30.
The closing date for the CA Log Competition is also approaching so don't forget to enter as there's a new category this year, especially for crew or skippers using the CA Crewing Service. The Hammett Trophy will be awarded for the best log by a crew or skipper who has used the CA Crewing Service for the trip or season covered by the log.
If you need more information, please email crewing@theca.org.uk.
Date: Thursday 5 December
Time: 19:00
Venue: CA House