Wed 18th August to Friday 20th August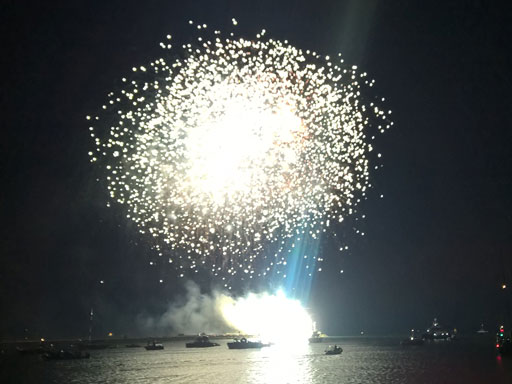 A rally in Plymouth to view the spectacular British Fireworks Championship.
Other "attractions" will include pontoon drinks, dinner and a walk.
The Programme
Attached are further details of the programme. We do hope you can join us.
We are pleased (and sorry) to say that the rally is now fully booked. 
To book click here to read the details and then click the button "Tickets"
Larger Boats
We regret we cannot take bookings for boats over 14m length overall nor catamarans. There are other marinas close by: Sutton Harbour (walkable), Plymouth Yacht Haven (foot ferry), King Point Marina (1.8 miles), Mayflower (2.5 miles) which you could try. You may still book and attend the other events such as pontoon drinks, dinner, pot-luck supper and to view the fireworks with the rest of the rally.
Note that the rally is only open to CA members (plus, of course, their crew).