Sail on board this heritage vessel, one of the last Brixham trawlers afloat.
We have secured the Brixham trawler Pilgrim BM45 exclusively for a charter by the South West Section of the CA. We have the whole vessel for a day but spaces are very limited and to ensure as many members as possible can take part the day will be split into two trips, one in the morning and the other in the afternoon. The two groups will meet for a joint lunch at the Brixham Yacht Club which overlooks the harbour.
Spaces are very limited - please book early to get a space.
Date: Wednesday 28 July 2021
Time: Morning trip 09:00-12:45, afternoon trip 13:45-17:30
Place: Charter departing from Heritage Pontoon, Brixham Harbour, lunch at Brixham Yacht Club
Booking: Book online here
Cost: £72 per person including lunch at Brixham Yacht Club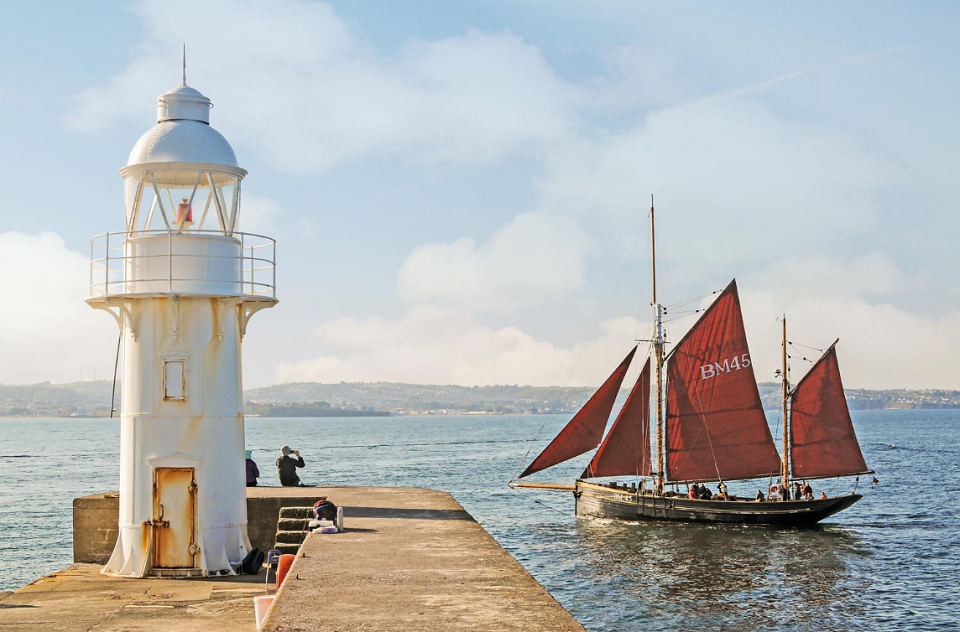 Pilgrim will have a full crew and you can get as involved as you wish or simply sit back and enjoy the ride. This is truly a unique experience on board a sailing legend.
Brixham trawlers dominated fishing in the days of sail. There were several yards in Brixham building the boat the most famous being Uphams which built Pilgrim in 1895.
The Brixham trawlers were fast and powerful enabling them to drag heavy gear and then race back to port with the catch. The design was copied but rarely equalled.
Brixham was known as the Mother of Trawling and the port remains the centre of the fishing industry being England's largest fishing port by value of catch. Modern-day trawlers continue the tradition established by Pilgrim and as you sail out of the harbour you'll see modern Brixham trawlers tied up alongside the fish dock.