Never miss a correction to the CA Almanac by signing up to receive them via email.
The 2020 edition of the authoritative and popular Cruising Almanac is due for release shortly and is available to purchase at the Southampton International Boat Show. Drop by our Stand J419 and pick up your copy.
Authoritative Pilotage for NW Europe
The authority and reputation of the Cruising Almanac grows each year and it's no wonder. The co-operation of the talents of cruising people, combined with Imray's publishing skills, is unbeatable and make this THE reference for serious cruising in NW Europe.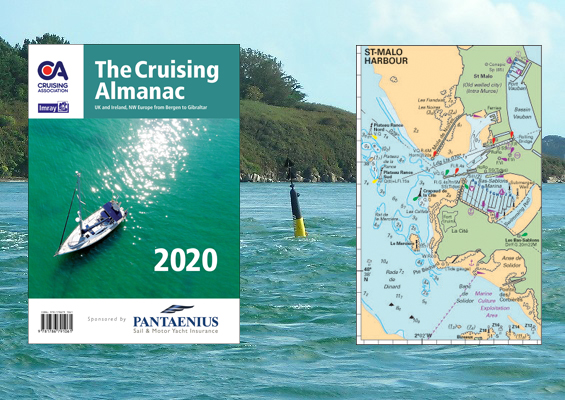 It covers the area from the Shetlands in the north around the coasts and islands of Great Britain and Ireland; on the continent, from Bergen into the approaches to the Baltic and right down to Gibraltar. Its main aim is to help us to make enjoyable passages and to get us safely in and out of harbours, rivers and anchorages. The expertise of Imray is evident in the full colour, detailed chartlets which accompany most entries.
We're also launching a new initiative allowing you to sign up to receive automatic email notification of corrections, so you need never miss one. Simply enter your email address in the box on the Almanac Corrections page.
Updating of the Almanac continues throughout the year and corrections are published on the website, and will be emailed monthly to those who wish to receive them.
If you aren't coming to the Boat Show and/or don't already have your 2020 Almanac, you can purchase one from the CA online Shop or, to avoid postage costs, buy one when visiting CA House or at any CA event.