The Cruising Association Challenge Awards are presented in recognition of outstanding contribution to the work of the association during 2021.
"The Challenge Awards represent the highest honours presented by the association and shine a spotlight on the outstanding work and contributions made by individuals to the work and goals of the association," commented Derek Lumb, President of the Cruising Association. "The CA is run by members for members and the generous time and expertise given by so many extraordinary members is invaluable.
"The Challenge Awards are an annual highlight and a celebration of those individuals who go above and beyond to support and benefit the entire membership."
The Challenge Awards will be formally presented at the Flag Officers' Lunch by CA Patron, Sir Robin Knox-Johnston, to be held on Saturday 2 April 2022 at CA House, London.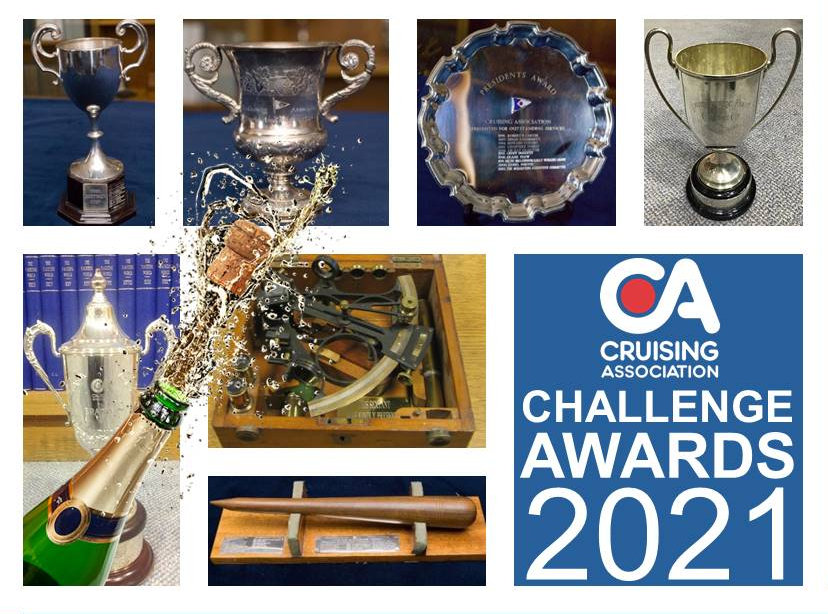 President's Plate
Awarded for: outstanding service to The Cruising Association.
Presented to: Richard Sherwood has worked tirelessly for 11 years as Honorary Treasurer and has managed to keep the association's finances healthy throughout the Covid-19 pandemic.
Knight Cup
Awarded for: most outstanding contribution by a CA member to the work of the CA.
Presented to: Sam Steele for project managing the New CAptain's Mate information migration and restructuring.
The Fid
Awarded for: best article on cruising matters published in Cruising.
Presented to: Andy Beharrell, for starting off the 'My favourite Harbour' feature with Tollesbury
The Laver Sextant
Awarded for: services to the Sections.
Presented to: Clifford Mickleburgh who retired as the Kent Section Secretary after many years, during which time he has built up the section to the point where there are almost too many members to fit into the venue.
The Brittain Cup
Awarded for: most valuable contribution to knowledge of a cruising area.
Presented to: Fay and Graham Cattell who over 20 years have built the Baltic Section's cruising information into almost certainly the best English language resource for Baltic sailors in the world.
The Michael Manton Plate
Awarded for: exceptional help to section members.
Presented to: Roger Bickerstaff, who has supplied wonderful advice to all members; at the RATS webinar, at the Southampton International Boat Show and via the website forums, in addition replying to many individual members' questions. Every section member will have benefited from Roger's advice.
The Dussek Plate
Awarded for: the most valuable collection of forum posts.
Presented to: Mac McDiarmid, who is a prolific poster of authoritative, high quality posts, which have ranged from cockroaches on boats, through Brexit issues, to the rights of 'innocent passage'.
Special Mention and bottle of Champagne!
Presented to: Adrian Lester for a Herculean effort in the design and delivery of a new Cruising Information and image system for the CA, testing and integration of the new CAptain's Mate app, and the technical migration/management of existing Cruising Reports into the new systems.
Members can view further information about each Challenge Award and past recipients here.
1 February 2022