Congratulations to CA member Hilary Henery who has won the CA's annual photo competition with her stunning photo of a puffin with a beak full of sand eels.
The competition runs from 1 January to 31 December each year and entries are invited from members to reflect cruising over the past sailing season or anything related to the CA. The CA received a superb number of entries from our sail and motor cruisers, depicting every type of cruising journey, out on the water, moored in idyllic settings and relaxed time ashore.
Hilary's winning photo entitled 'Catch of the day', was taken on Lunga, one of the Treshnish Islands in Scotland. Hilary explained how she captured the shot, saying, "After clambering across the rocky shore, we climbed the cliff to be rewarded with the sight of dozens of puffins emerging from their burrows. They appeared to drop off the cliffs in their attempt to fly, before returning to their nests with beaks stuffed full of sand eels for their young. They did not seem at all bothered by our presence, as we likely scared off the large skuas. They were not easy to photograph and were understandably very quick to land and dive into their burrows. We sat there for an hour or so on the grass in awe watching the antics of these beautiful birds. First time I've ever seen puffins close up and I'm completely in love!"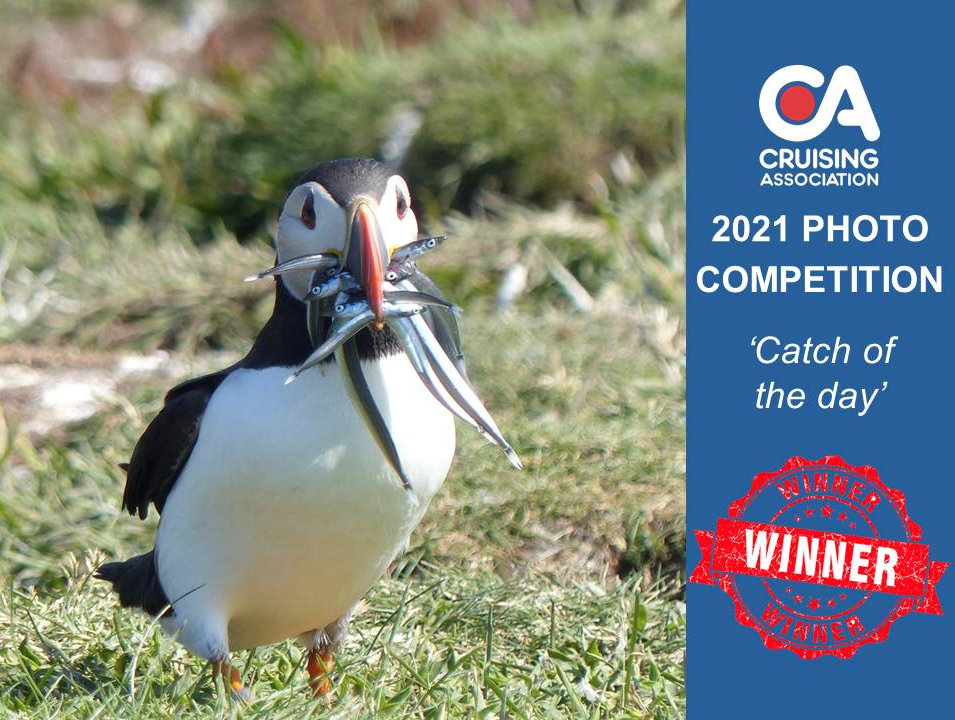 Catch of the Day, by Hilary Henery
Three stunning photos were awarded runners-up prizes:
'Evening swim to shore', Sicily, Italy - by Jonny Tilney
'Did we check the antenna height?', Skye Bridge, Scotland - by Christopher Morson
'Solitary anchorage in the Wizard Pool', North Uist, Scotland - by Graham Keating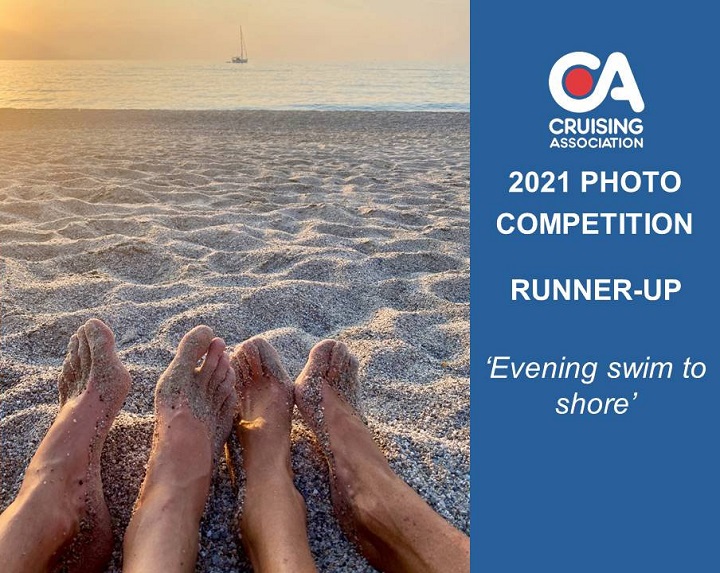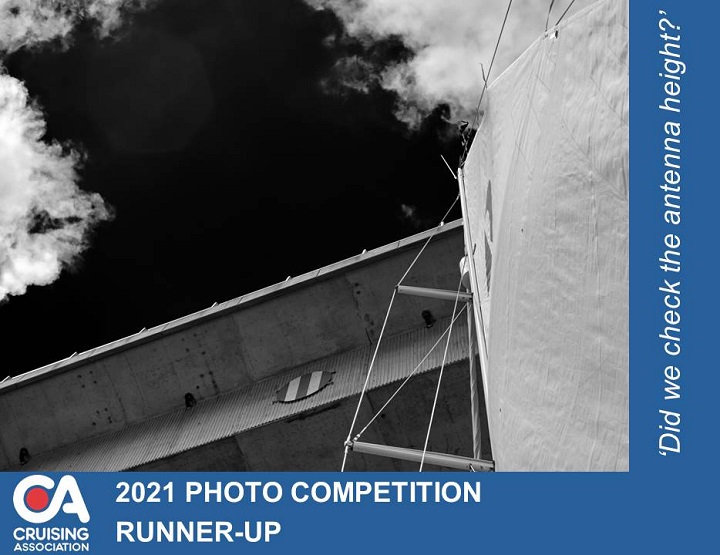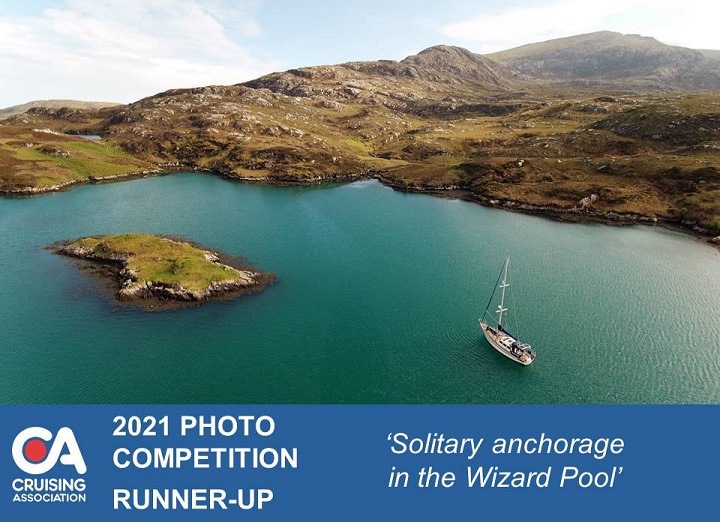 Hilary will be presented with CA goodies, including a certificate, canvas bag and burgee, with the runners-up each receiving a certificate and burgee.
Competition for the 2023 Edition of the CA Cruising Almanac
The winner of the photo competition to feature on the front cover of the 2023 Edition of the CA Cruising Almanac is yet to be announced.
Members can find out more about the CA Photo Competition by logging into your account and visiting the Annual Photo Competition page.
7 February 2022